Please find below 707 estate planning attorneys. Use the filters to refine or expand your estate planning attorney search.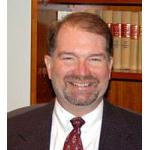 Daniel Bruce's background and achievements: Daniel Bruce was born in Littlefield, Texas on February 8, 1954, moved to Juneau at the age of five, and graduated from Juneau-Douglas High School in 1972. During his undergraduate years Dan attended the University of Alaska and the University of the Pacific, receiving his B.A. from the University of the Pacific in 1977. Dan received his J.D. from Gonzaga University in 1982, graduating cum laude. Before becoming a lawyer, Dan was a commercial fisherman in Southeast Alaska for 10 years. He was admitted to the Alaska bar in 1983. In addition to the Alaska Supreme Court, Dan is admitted to practice before the U.S. District Court, District of Alaska, Bankruptcy Court for the District of Alaska, United States Court of Federal Claims and the U.S. Court of Appeals, Ninth Circuit.…show more
Specialties:
Bankruptcy
'
Real Estate
'
Estate Planning
'
Tax
'
Foreclosure
9309 GLACIER HIGHWAY, P.O. BOX 32819, Juneau, AK 99803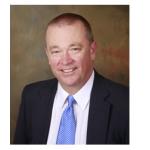 Gilbert Fleming's background and achievements: Gilbert B. Fleming is a California attorney who has been in practice for over eighteen years. He became interested in Estate Planning and Elder Law when his mother-in-law fell victim to Alzheimer's disease and his wife asked him to draft a trust that would allow her and her siblings to care for her mother as the disease progressed. He is also the author of a book on How the VA Helps Veterans Pay for Their Assisted Living…show more
Specialties:
Bankruptcy
'
Real Estate
'
Estate Planning
'
Tax
'
Foreclosure
755 N. Peach Ave., Office H-4, Clovis, CA 93611
Shindler, Neff, Holmes, Worline & Mohler, LLP
2
Reviews
Louis is a Magna Cum Laude graduate of the University of Toledo, where he earned a Bachelor of Arts degree. He continued his studies at the University of Toledo, College of Law, where he earned his Juris Doctor degree in 1980. He is admitted to the Ohio Bar and the United States District Court for the Northern District of Ohio. Louis is a member of the Toledo and Ohio State Bar Associations, as well as the National Association of Bankruptcy Trustees. Louis served judicial clerkships for the United States Magistrate's office and the United States Bankruptcy Court, and has served as in-house counsel for Citizen's Federal Savings and Loan and First National Bank of Toledo, now known as Fifth Third Bank of Northwestern Ohio, N.A. Louis practices in the areas of bankruptcy, banking, commercial law, creditors' rights, collections, probate, consumers' law, and real estate. Louis, along with his wife Tina and their children, live in Sylvania, Ohio.…show more
Specialties:
Bankruptcy
'
Real Estate
'
Estate Planning
'
Foreclosure
300 Madison Avenue, Suite 1200, Toledo, OH 43604
Doug Depew has over 30 years experience as a Kansas bankruptcy attorney and has lectured on bankruptcy law topics for the Allen County Bar Association, Four County Bankers Association, Kansas Bar Association, Kansas Trial Lawyers Association, National Business Institute, Southeast Kansas Bar Association, Thirty-First Judicial District Bar Association and the Wilson County Bar Association. He has been a member of the National Association of Consumer Bankruptcy Attorneys since 1993. In 2004 he was selected by the bankruptcy judges in Kansas to serve on the first Kansas Bankruptcy Bench-Bar Committee. He is co-author of Chapter 3 Exemptions and Prebankruptcy Estate Planning of the Kansas Bar Association's Kansas Bankruptcy Handbook (Third Edition, 2009) and has counseled many clients on Kansas asset protection law and planning. Doug presently serves as Secretary-Treasurer of the Kansas Bar Association's Bankruptcy and Insolvency Section.…show more
Specialties:
Bankruptcy
'
Estate Planning
'
Foreclosure
620 Main Street, Neodesha, KS 66757
Kennerly Montgomery & Finley, P.C.
1
Review
ALEXANDER M. TAYLOR was a tax lawyer with the Chief Counsel's Office for the Internal Revenue Service in Washington, D.C., from 1970 to 1974. His law practice concentrates on estate planning, probate, elder law, and general tax issues. Alex is a graduate of the University of Tennessee Law School (J.D. 1970) and George Washington University (L.L.M. in Taxation, 1974). Alex is a member of Knoxville Bar Association, Tennessee Bar Association (member of estate planning and elder law sections), the National Association of Estate Planning Attorneys, the Knoxville Estate Planning Council (Past President) and the National Academy of Elder Law Attorneys. Alex is certified by the Tennessee Commission for Continuing Legal Education as an estate planning specialist. He is also certified to represent veterans and their families before the United States Veterans Administration.…show more
Specialties:
Real Estate
'
Estate Planning
'
Tax
550 Main Street West, Knoxville, TN 37902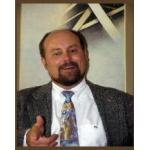 Mark Henze's background and achievements: Mark received his J.D. (law degree) from the University of Denver in 1981 and has practiced since that time. Mark has been involved in over 2,000 bankruptcy cases. In the meantime, Mark has also obtained a Masters Degree in philosophy, and a Doctorate (Ph.D.) in Educational Studies. Additionally, Mark has taught at a variety of colleges and is the author of numerous books and articles on education, philosophy, critical thinking, financial worldview and legal topics. Our firm is not large. In fact, the only attorneys are Mark and Bob. However, this us to provide a more personalized practice and to focus on the needs of a particular client rather than on the number of billable hours we report. Both Mark and Bob have been more than 20 years of Bankruptcy experience behind them. Mark also has significant experience in the field of education and financial planning. Thus, he understands the value of keeping the client educated regarding the process, what is going on behind the scenes and the underlying issues that need to be dealt with.…show more
Specialties:
Bankruptcy
'
Real Estate
'
Estate Planning
'
Tax
'
Foreclosure
1888 Sherman St. Suite 400 , Denver, CO 80203
Gregory J. Adams (born Burley, Idaho) is a shareholder of McKay, Burton & Thurman. Greg joined the firm in 1992 after graduating from UCLA School of Law where he was the Business Editor of the Federal Communications Law Journal and an Advocate in the Moot Court Honors Program. He also completed a judicial clerk externship to Judge Robert Boochever of the U.S. Court of Appeals for the Ninth Circuit. Greg's primary practice focuses on counseling both businesses and individuals regarding bankruptcy issues, especially issues involving small businesses. Greg's other practice areas include Collections, Litigation, and Trust and Estate Planning.…show more
Specialties:
Bankruptcy
'
Estate Planning
'
Foreclosure
170 South Main Street, Suite 800, Salt Lake City, UT 84101
Mr. Utley interned at several Utah law firms and the Utah Fourth District Court before joining a Northern Utah Law Office as a Bankruptcy Associate. After relocating from Cache Valley, Mike opened Utley Law Office PLLC in Utah County where he currently practices in the areas of Bankruptcy, Estate Planning and Landlord Tenant Law. Mike graduated from BYU Law School where he was an Editor for the Journal of Public Law and was Vice President of the Natural Resources Law Society. He also graduated from BYU College of Engineering with a degree in Civil and Environmental Engineering and was a research assistant at the Environmental Modeling Research Lab.…show more
Specialties:
Bankruptcy
'
Estate Planning
'
Foreclosure
3610 North University Avenue, Suite 275, Provo, UT 84604
Harvey Campbell's mission statement: Facing legal troubles can be a scary time in anyone's life. As one of Talladega's largest law firms, our attorneys and support staff at Campbell & Campbell P.C. provide clients with the welcoming atmosphere and personal attention they need during times of uncertainty. With over 30 years of experience counseling clients facing legal hardship or stressful decisions, we are here to help reassure and calm our clients' fears. Whether you are on the verge of foreclosure, denied disability, wanting to prepare a will or concerned over any legal matter, we will help!…show more
Specialties:
Bankruptcy
'
Real Estate
'
Estate Planning
'
Tax
'
Foreclosure
400 South Court Square, Talladega, AL 35160