Please find below 1,016 real estate attorneys. Use the filters to refine or expand your real estate attorney search.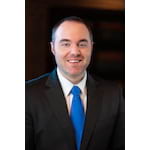 Mr. Barbee was born and raised in High Point, North Carolina where he lives with his wife and two children. In his spare time, he enjoys attending sporting events, playing golf, and spending time with his kids.…show more
Specialties:
Business Law
'
Real Estate
'
Tax
210 N. Main Street Suite 322, Kernersville, NC 27284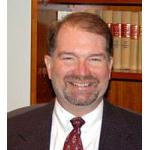 Daniel Bruce's background and achievements: Daniel Bruce was born in Littlefield, Texas on February 8, 1954, moved to Juneau at the age of five, and graduated from Juneau-Douglas High School in 1972. During his undergraduate years Dan attended the University of Alaska and the University of the Pacific, receiving his B.A. from the University of the Pacific in 1977. Dan received his J.D. from Gonzaga University in 1982, graduating cum laude. Before becoming a lawyer, Dan was a commercial fisherman in Southeast Alaska for 10 years. He was admitted to the Alaska bar in 1983. In addition to the Alaska Supreme Court, Dan is admitted to practice before the U.S. District Court, District of Alaska, Bankruptcy Court for the District of Alaska, United States Court of Federal Claims and the U.S. Court of Appeals, Ninth Circuit.…show more
Specialties:
Bankruptcy
'
Real Estate
'
Estate Planning
'
Tax
'
Foreclosure
9309 GLACIER HIGHWAY, P.O. BOX 32819, Juneau, AK 99803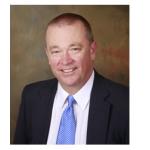 Gilbert Fleming's background and achievements: Gilbert B. Fleming is a California attorney who has been in practice for over eighteen years. He became interested in Estate Planning and Elder Law when his mother-in-law fell victim to Alzheimer's disease and his wife asked him to draft a trust that would allow her and her siblings to care for her mother as the disease progressed. He is also the author of a book on How the VA Helps Veterans Pay for Their Assisted Living…show more
Specialties:
Bankruptcy
'
Real Estate
'
Estate Planning
'
Tax
'
Foreclosure
755 N. Peach Ave., Office H-4, Clovis, CA 93611
Shindler, Neff, Holmes, Worline & Mohler, LLP
2
Reviews
Louis is a Magna Cum Laude graduate of the University of Toledo, where he earned a Bachelor of Arts degree. He continued his studies at the University of Toledo, College of Law, where he earned his Juris Doctor degree in 1980. He is admitted to the Ohio Bar and the United States District Court for the Northern District of Ohio. Louis is a member of the Toledo and Ohio State Bar Associations, as well as the National Association of Bankruptcy Trustees. Louis served judicial clerkships for the United States Magistrate's office and the United States Bankruptcy Court, and has served as in-house counsel for Citizen's Federal Savings and Loan and First National Bank of Toledo, now known as Fifth Third Bank of Northwestern Ohio, N.A. Louis practices in the areas of bankruptcy, banking, commercial law, creditors' rights, collections, probate, consumers' law, and real estate. Louis, along with his wife Tina and their children, live in Sylvania, Ohio.…show more
Specialties:
Bankruptcy
'
Real Estate
'
Estate Planning
'
Foreclosure
300 Madison Avenue, Suite 1200, Toledo, OH 43604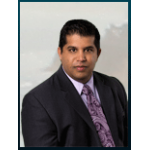 Ajay Gupta's background and achievements: Attorney Ajay Gupta is a graduate of the University of Michigan and the University of San Diego School of Law. He earned his undergraduate degree in 1997, triple majoring in Economics, Psychology and Chinese. He earned his law degree in 2005. In 2007, after spending two years focusing on real estate law at a prominent local firm, Ajay founded the Gupta Legal Center. The Gupta Legal Center focuses on bankruptcy, foreclosure, civil litigation and business law. Mr. Gupta has vast experience in bankruptcy matters, foreclosure, real estate issues, contract review, LLC and shareholder agreements, and general civil litigation. Recently, Ajay passed the Bankruptcy Specialist Exam and is in the process of finalizing his Specialist Application. Once the application process is complete, Mr. Gupta will be one of approximately 12 Bankruptcy Specialists in San Diego County.…show more
Specialties:
Bankruptcy
'
Real Estate
'
Foreclosure
402 West Broadway, Suite 400, San Diego, CA 92101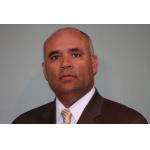 Bastarrika, Soto, Gonzalez & Somohano, LLP
1
Review
Mr. Soto is a partner and concentrates his practice in the areas of personal injury, criminal defense, bankruptcy, commercial and civil litigation. He also handles all aspects of commercial and residential real estate matters, including but not limited to zoning, planning, acquisition and financing. His experience in these areas is extensive. Mr. Soto began his career as an Assistant District Attorney in the New York County District Attorney's Office. There he was charged with the prosecution of felonies, misdemeanors and violations of the law from arrest to their conclusion. He used that experience to fashion a litigation expertise. Mr. Soto has tried numerous civil and criminal matters before juries of this State and others. His prior internships at the Essex County Prosecutor's Office and for the Honorable Anne E. Thompson in the United States District Court of New Jersey have also permitted him to understand the inner workings of both the New Jersey Superior Court and the Federal Court system. He is extremely proud of his prestigious employment history. Mr. Soto has handled numerous personal injury matters and has successfully recovered millions of dollars for clients who have suffered injury as a result of the negligence of others. He is grateful for the opportunity to assist his clients in their time of need.…show more
Specialties:
Bankruptcy
'
Real Estate
'
Foreclosure
434 21st Avenue, Paterson, NJ 07513
John began his legal career in Charlotte as an associate at an AmLaw 100 firm in their structured finance practice group. Prior to forming the O'Connor Law Firm, John practiced in the real estate finance and development practice group of another large firm where he represented real estate companies in land acquisition and multi-family development. Currently, John's practice focuses on large-scale consumer protection litigation and loan workouts. John filed what the North Carolina press has called "one of the largest mortgage fraud lawsuits in state history." He now represents a national client base of approximately 400 plaintiffs in a series of lawsuits that allege violations of the Racketeer Influenced and Corrupt Organizations Act (RICO) by many nationally chartered banks, real estate development companies and appraisers.…show more
Specialties:
Bankruptcy
'
Real Estate
'
Foreclosure
201 S. Tryon Street, Ste 915, Charlotte, NC 28202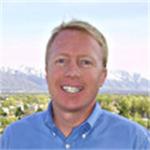 I am an experienced and bankruptcy lawyer who believes in looking at your future while addressing your debt issues. I focus my practice on consumer credit issues including debt settlement, foreclosure solutions and personal bankruptcy. I do not run a bankruptcy factory. I take a limited number of cases in order to provide the highest level of service to each client that walks through my door. I believe that I must get to know you in order to be able to help you. Nothing gives me more satisfaction than helping other Utah residents conquer their financial hardship and avoid the emotional stress that comes along with it. I love hearing my clients say, "I feel better already!" Getting out of debt is the first step and I take tremendous pride in helping to make that a reality and opening the door to future financial freedom. Graduating from The University of Utah, I earned my Bachelors degree in Economics. I then graduated from The University of California, Hastings College of the Law. I bring "real-world" experience to my practice. I have owned a few businesses and have been involved in real estate finance and development for over a decade. As a business owner I have some great successes - and a few failures. I know what it means to cope with the demands of being a small business owner in this economy. I met my wife while while we were both attending the University of Utah. We are raising our two daughters and two dogs in the Avenues area of Salt Lake City. At least once a year I run a marathon (usually St. George). I enjoy Salt Lake City for its unparalleled access to mountains, deserts, skiing, mountain biking, and trail running.…show more
Specialties:
Bankruptcy
'
Real Estate
'
Foreclosure
307 W. 200 South, #2002, Salt Lake City, UT 84101
Kennerly Montgomery & Finley, P.C.
1
Review
ALEXANDER M. TAYLOR was a tax lawyer with the Chief Counsel's Office for the Internal Revenue Service in Washington, D.C., from 1970 to 1974. His law practice concentrates on estate planning, probate, elder law, and general tax issues. Alex is a graduate of the University of Tennessee Law School (J.D. 1970) and George Washington University (L.L.M. in Taxation, 1974). Alex is a member of Knoxville Bar Association, Tennessee Bar Association (member of estate planning and elder law sections), the National Association of Estate Planning Attorneys, the Knoxville Estate Planning Council (Past President) and the National Academy of Elder Law Attorneys. Alex is certified by the Tennessee Commission for Continuing Legal Education as an estate planning specialist. He is also certified to represent veterans and their families before the United States Veterans Administration.…show more
Specialties:
Real Estate
'
Estate Planning
'
Tax
550 Main Street West, Knoxville, TN 37902
Todd Davenport graduated summa cum laude from Texas Tech University in 1998 with a B.B.A in Finance as the highest ranking graduate in the College of Business Administration. He received his J.D. with honors from The University of Texas School of Law in 2001. He is a member of the State Bar of Texas and the Wichita County Bar Association. His practice focuses on banking, real estate, business and corporate law matters, including the formation of business entities; private offerings of debt and equity securities, asset acquisitions and asset sales; corporate governance and control arrangements, secured and unsecured lending, bank regulatory and operational matters, creditor bankruptcy, and general real estate law. Mr. Davenport's experience includes the preparation of asset purchase agreements and related documents, the preparation of securities purchase agreements and related documents, the preparation of documents related to the formation and operation of various types of business entities, and the preparation of documents related to various types of lending arrangements.…show more
Specialties:
Bankruptcy
'
Business Law
'
Real Estate
3711 Maplewood Ave Suite 200, Wichita Falls, TX 76308