Please find below 953 tax attorneys. Use the filters to refine or expand your tax attorney search.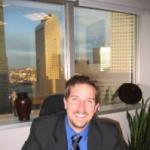 Michael has experience representing various national banks in Colorado bankruptcy and Colorado foreclosure proceedings. Additionally, Michael has worked for a United States District Court judge, in the Central District of California; the U.S. Department of Justice located in the Northern District of New York; and a federal Bankruptcy judge in the Central District of California. Michael has also worked as an Assistant Professor of Political Science and Justice Studies at Fort Hays State University located in Kansas and continues to teach there as an adjunct instructor of Justice Studies in the Justice Studies department and is a Colorado Bar Exam grader for the Colorado Supreme Court Office of Attorney Admissions. In addition, Michael served in the United States Army upon graduation of high school. Michael received a Bachelor of Arts in Law and Society from the University of California, Santa Barbara and a Master of Public Administration from Syracuse University Maxwell School of Citizenship and Public Affairs in Syracuse, NY. Michael received his Juris Doctor from Syracuse University College of Law as well. His legal experience primarily focuses upon bankruptcy, foreclosure and tax. Michael also enjoys traveling and living abroad. He has lived abroad in Guatemala and the Czech Republic and has traveled extensively throughout Europe, Central America, and South-East Asia. He is an avid skier and snowboarder, taking full advantage of the Colorado High Country when he can find time. You will be delighted to find Michael's easygoing personality working with you throughout the bankruptcy process.…show more
Specialties:
Bankruptcy
'
Tax
'
Foreclosure
517 E. 16th Ave., Denver, CO 80203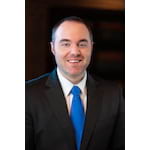 Mr. Barbee was born and raised in High Point, North Carolina where he lives with his wife and two children. In his spare time, he enjoys attending sporting events, playing golf, and spending time with his kids.…show more
Specialties:
Business Law
'
Real Estate
'
Tax
210 N. Main Street Suite 322, Kernersville, NC 27284
Todd Hertzberg's background and achievements: Todd F. Hertzberg is the founder of the Hertzberg law firm of Arkansas, P.A. Mr. Hertzberg was initially admitted to the Florida Bar in 1983 and admitted to the Arkansas Bar in 2008. Mr. Hertzberg is a graduate of Wheaton College (IL) with a B.A. degree in Economics. Mr. Hertzberg received his law degree (Juris Doctor) with high honors from Kent College of Law in Chicago. Mr. Hertzberg finished his 9 years of post high school formal education receiving a Master Degree in Tax Law (L.L.M.) from the University of Florida, widely recognized as one of the top three tax law programs in the nation. This is important as back taxes can often be discharged in a bankruptcy.…show more
Specialties:
Bankruptcy
'
Tax
'
Foreclosure
112 W Center St, Suite 550, Fayetteville, AR 72701
During law school, I worked with criminal defense attorneys, but also decided to explore my options. As it turns out, my favorite jobs were always at firms that used the law to help people manage their debt. By the time I graduated from law school, I absolutely knew that I wanted to practice bankruptcy law. In my last year of law school, I asked attorneys I clerked for what factors influenced their decisions to go solo. Each believed going solo was one of the best decisions in their careers, which initially led me to consider opening my own firm. My own philosophy also convinced me to go out on my own. I believe dedication to my clients is the most important aspect of my profession. I wanted to work for my clients, not for another attorney. In 2008, I began planning my business. The attorneys I clerked for were very encouraging and helped guide me through the process. I will always be grateful for their friendship, mentoring, and support. In 2009, I opened my law practice, and have found that it was one of the best decisions I have ever made. Giving hope to people in tough situations, and helping them improve their lives is personally rewarding. Earning admission to practice in State of South Carolina and the U.S. South Carolina District Courts has been very gratifying. I enjoy working with my colleagues, and I am a member of the following groups and associations: South Carolina Bankruptcy Law Association, Young Lawyers Division, Women's Law Association, Consumer Law Practice Section, Solo and Small Firm Practice Section, and the York County Bar. Although practicing law requires long hours, in my down time I enjoy taking my two friendly rescue dogs (a Chihuahua/Dachshund mix, and an Italian Greyhound/Pit Bull Mix) on hikes, to the dog park, or to visit family out of town. My other hobbies include playing my guitars, photography, traveling, cooking, golfing, running, swimming, and importantly, following college football! Having spent seven years there earning two degrees, I faithfully support the University of South Carolina Gamecocks.…show more
Specialties:
Bankruptcy
'
Tax
'
Foreclosure
975 Market Street , Suite 209, Fort Mill, SC 29708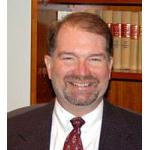 Daniel Bruce's background and achievements: Daniel Bruce was born in Littlefield, Texas on February 8, 1954, moved to Juneau at the age of five, and graduated from Juneau-Douglas High School in 1972. During his undergraduate years Dan attended the University of Alaska and the University of the Pacific, receiving his B.A. from the University of the Pacific in 1977. Dan received his J.D. from Gonzaga University in 1982, graduating cum laude. Before becoming a lawyer, Dan was a commercial fisherman in Southeast Alaska for 10 years. He was admitted to the Alaska bar in 1983. In addition to the Alaska Supreme Court, Dan is admitted to practice before the U.S. District Court, District of Alaska, Bankruptcy Court for the District of Alaska, United States Court of Federal Claims and the U.S. Court of Appeals, Ninth Circuit.…show more
Specialties:
Bankruptcy
'
Real Estate
'
Estate Planning
'
Tax
'
Foreclosure
9309 GLACIER HIGHWAY, P.O. BOX 32819, Juneau, AK 99803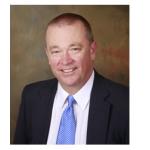 Gilbert Fleming's background and achievements: Gilbert B. Fleming is a California attorney who has been in practice for over eighteen years. He became interested in Estate Planning and Elder Law when his mother-in-law fell victim to Alzheimer's disease and his wife asked him to draft a trust that would allow her and her siblings to care for her mother as the disease progressed. He is also the author of a book on How the VA Helps Veterans Pay for Their Assisted Living…show more
Specialties:
Bankruptcy
'
Real Estate
'
Estate Planning
'
Tax
'
Foreclosure
755 N. Peach Ave., Office H-4, Clovis, CA 93611
Kennerly Montgomery & Finley, P.C.
1
Review
ALEXANDER M. TAYLOR was a tax lawyer with the Chief Counsel's Office for the Internal Revenue Service in Washington, D.C., from 1970 to 1974. His law practice concentrates on estate planning, probate, elder law, and general tax issues. Alex is a graduate of the University of Tennessee Law School (J.D. 1970) and George Washington University (L.L.M. in Taxation, 1974). Alex is a member of Knoxville Bar Association, Tennessee Bar Association (member of estate planning and elder law sections), the National Association of Estate Planning Attorneys, the Knoxville Estate Planning Council (Past President) and the National Academy of Elder Law Attorneys. Alex is certified by the Tennessee Commission for Continuing Legal Education as an estate planning specialist. He is also certified to represent veterans and their families before the United States Veterans Administration.…show more
Specialties:
Real Estate
'
Estate Planning
'
Tax
550 Main Street West, Knoxville, TN 37902
How to Hire a Property Tax Lawyer
1
Review
Admitted to the bars of the U.S. Supreme Court, U.S. Court of Appeals for the Fifth and Eleventh Circuits, U.S. District Court for the Southern District of Florida, and the Supreme Court of Florida. Mr. Weiss has represented municipalities, developers, land owners and taxpayers in thousands of appellate, trial court and administrative property tax zoning, land use, and code enforcement hearings, Weiss has more than 70 published opinions to his credit, and is co-author of Chapter 64 of the Florida Tax Service 2d, "Agriculture and Other Classified Properties," published by Matthew Bender.…show more
150 West Flagler Street, Miami, FL 33130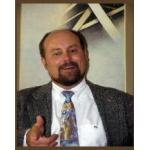 Mark Henze's background and achievements: Mark received his J.D. (law degree) from the University of Denver in 1981 and has practiced since that time. Mark has been involved in over 2,000 bankruptcy cases. In the meantime, Mark has also obtained a Masters Degree in philosophy, and a Doctorate (Ph.D.) in Educational Studies. Additionally, Mark has taught at a variety of colleges and is the author of numerous books and articles on education, philosophy, critical thinking, financial worldview and legal topics. Our firm is not large. In fact, the only attorneys are Mark and Bob. However, this us to provide a more personalized practice and to focus on the needs of a particular client rather than on the number of billable hours we report. Both Mark and Bob have been more than 20 years of Bankruptcy experience behind them. Mark also has significant experience in the field of education and financial planning. Thus, he understands the value of keeping the client educated regarding the process, what is going on behind the scenes and the underlying issues that need to be dealt with.…show more
Specialties:
Bankruptcy
'
Real Estate
'
Estate Planning
'
Tax
'
Foreclosure
1888 Sherman St. Suite 400 , Denver, CO 80203