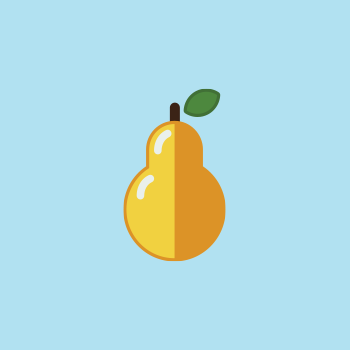 Worst banking fail of all time.
Axos will really upset you and could ruin your life.

You are here because you are either looking to see if the hype is for real or you want to see if others have had the same bad experience as you with Axos.

I'm here to tell you that the hype is a lie. Probably all the positive reviews have been paid for, and yes, you are not alone because others have had the same bad experiences as you.

I made the mistake of trying this bank because I believed the internet lies. A sucker is born every minute and that was me when I signed up. It was fine depositing money and using ATMs if you can find one to use free. After that, Axos is a nightmare. I will list some of the problems and can assure you I have had more. They have affected me negatively and have caused me so much stress and more than any other retail bank. At least at your neighborhood Retail Bank you can go in and have the satisfaction of having an argument with them in person and getting things worked out. Believe the negative reviews.

You will never be able to speak to a US based customer service representative with Axos. The company has a policy to only reply or communicate by secure mail. How can this be true you are asking? Well for the most part it is. Find out yourself, but I don't recommend this. You may eventually talk to someone but in the end everything will be done through secure email.

If you can figure out how to talk to a person it will be someone in the Philippines and they will not be able to assist you with anything, guaranteed. They will promise you a call from a supervisor, but on multiple occasions I have never received a call. They will say a supervisor will call you back in 24 to 48 business hours. I have never had a call back. And its not the fault of the poor people in the call centers. They are not bankers and have no authority to help you with any of the banking problems you are having.

This will be critical to you. Axos does banking by secure email and this means they will not return your message for at least 4 days. I assure you, they rarely reply and when they do it will be nonsensical cut and paste and you will have another 4 day window of frustration. Oh and if it after 4 days it is your problem.

You can't find out the information you need on their website. Everything of interest to you that will cause you problems and expenses and charges are buried somewhere or just not even available for you to see. You can't find a number to call to get your questions answered.

Carefully read their agreement, if you can find it on their website, to use their bank. They can cancel you at any time. They don't have to guarantee anything they say.

Let's say you use bill pay. There is no guarantee that payment will ever arrive and this happened to me. Nearly all payments I have made with this Bank in the United States have taken over 10 days no matter what their time delivery says. They are going to blame delays on the US Mail Service. Once I got a customer service rep but after over an hour I was disconnected. Actually it has happened more than once like this. Days of dealing with this problem I was forced to do a bank wire transfer. It ended up being costly in time and money. It's fine to read what I say and question what I did wrong with Axos to have these problems. You may be thinking I'm a trouble maker until you make the mistake of using Axos and it happens to you. I read these bad reviews before I decided to use Axos. I couldn't believe a business could treat people like that. I figured the reviewers were just a complainers. Boy was I wrong.

There are limits to everything with this bank. Even though it's your money, they limit the amount of your money that you can use at any time. I needed to do a bill pay to someone for $100k and they have a limit of 25k. It does not matter the amount I'm describing because if you have an emergency payment for any amount and your bank fails to do what a bank should do, meaning get your money to where you need it to go, then this could hurt you. In my experience it happens alot.

So why am I still with the bank. Well it takes some time to unravel all the automatic payments you have tied to one account and the transition to another and to make sure there is enough money in both accounts while you are doing this. I'm moving back to Truist which was SunTrust. In fact I have several banks that I use both in the United States and outside the United States. It's hard to move Banks when you can't communicate with Axos and you have to wait days for a response that never comes.

If you travel outside the country and need to use Axos ATM you can't get any info. Even though their cards have modern chips, you still have to message them to let them know where you will be so that your card is not denied. If you have a last minute trip or even a planned trip and they don't get back to you for 4 days or just don't bother to get back to you, you could be outside the country with no way to get money through an atm. This actually happened to me. It's a good thing I had backups. Imagine trying to get information about using their card in an ATM outside the country and they don't get back to you for 4 days or more at a time. Try to get information that makes sense on where you can use an ATM for free within the country and you will see what I mean. They have an ATM finder on their website. The amount of free ATMs are very limited. No one wants to take out $20 and get $10 in fees. With Axos you are always worried about such things.

You just can't deposit a check with them. You have to do it using their app which is so ridiculously bad. So you will follow their instructions and they say that you have to sign your name on the back of the check and put, " for Axos Mobile deposit only." Then true to form with everything using this bank the app would not recognize the front of the check. I sit there for 29 minutes moving the camera in and out and looking for darker backgrounds and putting the app on another ohone to see if ot will work there. This has happened to me multiple times. Because you have signed the back of the check to Axos bank you cannot therefore go and put it in another bank without trouble and you may have to have the check reissued. Axos will tell you to have the check reissued.

I have no idea if all online banks are like this but using this bank is a tremendously miserable experience that you will regret for a long time.

Also know that they can change any of their policies at any time and I believe what I read is that they do not have to inform you. This means that the things that you thought were free are going to cost you.

For example I paid for checks through the bank and they made a mistake on the address and it cost me to have it changed and they took no responsibility.

You cannot use Zelle or other money transfer apps with this bank. Hard to believe but no one will believe you either if you sign up for this bank. They don't have their own. I believe there are limits on the amount of money that you can transfer out of your account each month and the total amounts that you can transfer are limited.

They will hold your deposits for at least 5 days or more. It doesn't matter the amount, they will hold it. You could have $10,000 in your account and want to deposit a check for a thousand and they will still hold your money for 5 days or more. Let's say you're living paycheck to paycheck and you need to write checks or pay people off of your monthly paycheck, they will hold that money.

I was signed up for overdraft and had a lot of money in the savings account but not enough money in the checking account to cover a check. Ended up with a contempt of court charge and the bank admitted making a mistake but held no responsibility. They just said well we're not sure why that happened but you were supposed to have overdraft. Who cares if they have free overdraft if it does not work.

You may never have problems with this bank or you may never realize what problems you could have until you come up with a situation where you need the bank to function as a bank on your behalf. When Axos does not do what they are supposed to do, and I guarantee you that they will never do what they were supposed to do, you are going to be hating the decision you ever used this bank. You will have no recourse because most people are just dealing with little amounts of money and this bank doesn't care, and regulators don't care, and the Better Business Bureau is a joke, and you're not going to find some lawyer to take your case that's not going to cost you thousands and thousands of dollars and they are in California or Arkansas or wherever they are and your complaints or problems are going to fall on deaf ears. Scream all you want, no one will care, caveat emptor. Im screaming on line trying to help you even though we have never met. Yes, this bank is way too good to be true.

Oh and Axos, please don't respond to this as I'm not writing this to you. People here can see through your meaningless responses to contact Axos. No one from Axos in the thousands of reviews here has publicly given reasons or refuted any of these complaints. Everyone reviewing your company is doing it as a public service and not as a back door to communicate with your company. People writing here are done with you. Scortching the earth on the way out. I would feel better giving my money to a Nigerian King or romance scammer befor ever giving my money back to Axos. At least you can contact and talk to the scammers. I have read through all of these reviews and I'm sickened. My heart goes out to those damaged by this company. Don't tell me to contact you I have no use for you.

Look at trust pilot reviews. They filter out fake and paid reviews.

Shop around your local banks. You may have to open accounts at 2 or more banks to use the best each has to offer. Local gives you more control and piece of mind. Axos is like the female praying mantis or black window spider and you are like the males. Mr. Don't be tempted.