Please find below 2021's best banks in Mesa, AZ. Use the filters to refine or expand your bank search.
Bank Type
Only show my eligible credit unions
Bank Type
Only show my eligible credit unions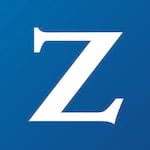 Zions First National Bank was founded in Salt Lake City in 1873 and continues its legacy of strength and stability as one of the oldest financial institutions in the Intermountain West. To bring value to individuals, small-to middle-market businesses, nonprofits, corporations and institutions, Zions Bank provides a wide range of traditional banking and innovative technology services through its network of 122 full-service financial centers. Dedicated to supporting economic development in the communities it serves, Zions Bank is a consistent market leader in US Small Business Administration lending and is known for its local decision making.

Zions Bank is a division of Zions Bancorporation, N.A. (NASDAQ: ZION), one of the nation's premier financial services companies, with total assets exceeding $65 billion. Zions Bancorporation, N.A. is a member of the Federal Deposit Insurance Corporation (FDIC), and operates under multiple trade names in multiple states.…show more
10 branches within 20 miles of Mesa, AZ
Nearby: 1119 West Southern Avenue, Mesa, AZ 85210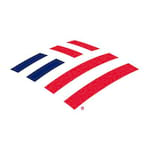 Bank of America is one of the largest banks in the country, and it offers a wide range of financial products. Those products include credit cards, checking and savings accounts, home loans, auto loans and investment products. Bank of America also offers bank accounts and loans to businesses. According to the bank, it serves over 66 million consumer and small-business clients in the U.S. and has around 4,300 retail financial centers nationwide. In addition, Bank of America operates in approximately 35 other countries. To reach Bank of America customer service, call 1 (800) 432-1000.…show more
2021's Best Bank

in Mesa, AZ
69 branches within 20 miles of Mesa, AZ
Nearby: 63 West Main Street, Mesa, AZ 85201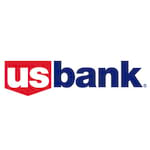 U.S. Bank's history dates back to 1863 when First National Bank of Cincinnati opened for business, As regional banks proliferated across the country in the years that followed, a number of other predecessors were born. After a series of mergers at the turn of the 21st century, they formally took on the U.S. Bank name and established their headquarters in Minnesota. Their relationships are built on trust that they build every day through every interaction. Their employees are empowered to do the right thing to ensure they share their customers' vision for success. Their diverse business mix is fundamental in delivering a consistent, predictable and repeatable financial performance year after year. Their core businesses include Consumer & Business Banking, Corporate & Commercial Banking, Payment Services and Wealth Management & Investment Services. Through their "One U.S. Bank" philosophy, they are able to bring the power of the whole bank to every customer, every single day.

Today, U.S. Bank is the fifth-largest bank in the United States, with more than 70,000 employees and $495 billion in assets as of December 31, 2019.…show more
2021's Best Bank

in Mesa, AZ
33 branches within 20 miles of Mesa, AZ
Nearby: One Macdonald Center, Mesa, AZ 85201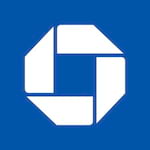 Chase Bank serves nearly half of America's households with a broad range of financial services, including personal banking, credit cards, mortgages, auto financing, investment advice, small business loans and payment processing. Their mission is to create and engaged a lifelong relationships. When you bank with them, you're trusting them with your money. Chase is the U.S. consumer and commercial banking business of JPMorgan Chase & Co., a leading global financial services firm with $2.6 trillion in assets and operations worldwide. They have 5,100 branches with 16,000 ATMs across the United States.…show more
2021's Best Bank

in Mesa, AZ
96 branches within 20 miles of Mesa, AZ
Nearby: 61 N Country Club Dr, Mesa, AZ 85201
Wells Fargo is one of the largest banks in the U.S., serving one in three American households. Here are some useful things to know about Wells Fargo: company-user-reviews="">3.8/5 average rating among users

Offers bank accounts, credit cards, loans, investing services, and more
Not BBB accredited
To get an even better feel for the company, you can check out Wells Fargo credit card reviews, WalletHub's editors' full review of Wells Fargo personal loans, and reviews of the company from users below.
More About Wells Fargo:
Founded in 1852, Wells Fargo offers a wide variety of financial products, including credit cards, personal loans, home loans, auto loans, bank accounts, investment accounts, business loans and more.
Wells Fargo services are made available through a network of approximately 4,900 branches and over 13,000 ATMs across the U.S. In 1995, Wells Fargo also became one of the first banks to offer secure internet banking access to its customers.
For more information, the Wells Fargo phone number for customer service is 1 (855) 438-8778.…show more
83 branches within 20 miles of Mesa, AZ
Nearby: 305 East Main Street, Mesa, AZ 85201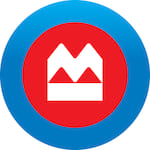 BMO Harris Bank focuses on building relationships with a vision to be the bank that defines great customer experience — building that reputation with new customers and deepening it with existing customers. BMO is building its presence and making it easier for customers to do business with it through an integrated network of branches, mobile banking, online banking, and ATMs, along with the expertise of its mortgage specialists, commercial bankers and financial planners.

BMO Harris Bank's goal in everything it does is to help its customers make sense of complexity, make better choices in investing, saving and borrowing and have confidence. BMO helps its customers make money make sense by delivering the broadest range of financial services.

BMO Harris Bank is the 8th largest bank in North America by assets, with $852 billion in total assets, over 500 branches across U.S. and access to over 40,000 ATMs.…show more
22 branches within 20 miles of Mesa, AZ
Nearby: 1510 West Southern Avenue, Mesa, AZ 85202
A premier Small Business Administration (SBA) lender in Arizona, Horizon Community Bank has over 70 employees and provides high-touch, customized financial services to those in the healthcare, transportation, real

estate, and technology industries, as well as general commercial and consumer services. As a community bank they are dedicated to treating people as they would like to be treated and contribute to the financial needs of their customers through superior service and enhanced financial products. They focus on consumer needs by having the right team doing the right things, creating a positive, differentiating experience.…show more
Products:
Business Services
'
Car Loans
'
Checking
'
Credit Cards
'
Home Equity
'
Investments
'
Mortgages
'
Personal Loans
'
Savings & CDs
1 branch within 20 miles of Mesa, AZ
Nearby: 3156 E. Baseline Rd, Mesa, AZ 85204
Marshall & Ilsley, a diversified financial services company based in Wisconsin, provides comprehensive financial products and services and unparalleled customer service to personal, business, corporate and institutional customers nationwide.
Products:
Car Loans
'
Checking
'
Credit Cards
'
Mortgages
'
Personal Loans
'
Prepaid Cards
'
Savings & CDs
'
Student Loans
25 branches within 20 miles of Mesa, AZ
Nearby: 1510 West Southern Avenue, Mesa, AZ 85202
Arizona Bank & Trust is not your ordinary community bank! They are a growing, dynamic local bank that is strengthened by Heartland Financial USA, Inc., a multi-billion-dollar financial services

company that has been named a Forbes Best Bank. Their clients choose to bank with them because of their robust product offerings, high-touch service, and commitment and impact in their communities. They're a local partner with limitless potential striving to make significant impacts for their neighbors through innovative products, intelligent financial solutions, and strong relationships.…show more
Products:
Business Services
'
Car Loans
'
Checking
'
Credit Cards
'
Home Equity
'
Investments
'
Mortgages
'
Personal Loans
'
Savings & CDs
9 branches within 20 miles of Mesa, AZ
Nearby: 1331 West Southern Avenue, Mesa, AZ 85202
Comerica Incorporated is a financial services company headquartered in Dallas, Texas, and is among the 25 largest financial holding companies in the United States. Comerica focuses on helping people

and businesses be successful. Since 1849, Comerica has been part of the community, dedicated to enriching it and keeping it secure. For 170 years, they've worked to earn their reputation for delivering a premium blend of service and value in the financial services industry. At Comerica, their business is based on the collective trust of their company by customers, the communities they serve, and the entire value chain.

As of 2019, Comerica had approximately 8000 employees in 5 major markets in the US, and located in 7 of the 10 largest cities.…show more
2021's Best Bank

in Mesa, AZ
12 branches within 20 miles of Mesa, AZ
Nearby: 925 N Dobson Road, Mesa, AZ 85201