Best Military credit cards compared

Methodology

Sources

About the author

User questions & answers
Best Military Credit Cards Compared

Methodology for Selecting the Best Military Credit Cards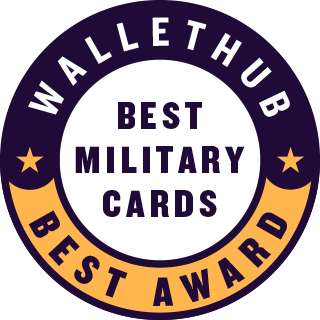 To identify the best credit cards for military members and their families, WalletHub's editors regularly compare 1,500+ credit card offers based on their rewards, rates, fees, approval requirements and special military benefits. In doing so, we focus on cards from banks and credit unions that cater specifically to the military community, including USAA, Pentagon Federal Credit Union and Navy Federal Credit Union. Such issuers only represent a fraction of the credit card market, however, and service members sacrifice enough without having to miss out on great credit card deals.
As a result, WalletHub's editors compare the best military credit cards to the best credit cards overall in categories ranging from travel rewards to 0% APRs. When a general-purpose credit card offer is significantly better than the best military-specific option, we recommend the superior general-purpose card. These selections are updated on a regular basis.

Sources
WalletHub actively maintains a database of 1,500+ credit card offers, from which we select the best military credit cards for different applicants as well as derive market-wide takeaways and trends. The underlying data is compiled from credit card company websites or provided directly by the credit card issuers. We also leverage data from the Bureau of Labor Statistics to develop cardholder profiles, used to estimate cards' potential savings.