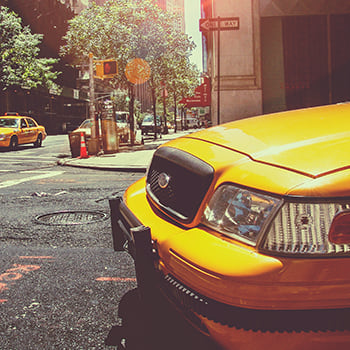 A travel money card is a prepaid card that can be used to make purchases while traveling abroad. Also called prepaid travel cards and currency cards, travel money cards are usually safer than carrying cash around while traveling. You can order a travel money card online, and load money onto it in any of the foreign currencies offered. There aren't foreign transaction fees associated with using the card abroad, the way there are with some credit cards. Depending on the card you get, though, there may be fees for withdrawing cash from an international ATM.
The most convenient aspect of travel money cards is the ability to load money in different currencies. So if you travel often and don't want to carry around a dozen different types of currency, travel money cards save you the hassle by letting you load multiple currencies on one card. Travel money cards are also safer than carrying around foreign cash, since a PIN is required to make purchases or withdraw cash.
You use a travel money card the same way you'd use a prepaid card or a standard debit card. However, travel money cards aren't connected to a traditional bank account like debit cards. Rather, you load money onto the card whenever you need to. Another difference between travel money cards and typical debit cards is that there's sometimes an initial fee to get a travel money card, either a flat fee or a percentage of the amount you're loading for the first time.
The best travel money card is the Travelex Money Card, which has no overseas ATM fees and consistently offers some of the best currency exchange rates. But you do have to pay an initial fee, either $15 or 1.1% of the initial load amount, whichever is greater. You can purchase a Travelex Money Card online. Other good travel money card options include the NAB Traveler Card and the ANZ Travel Card, both of which can also be purchased online.
If you'd rather use a travel credit card and earn rewards on all of your purchases overseas, you should check out a rewards credit card with no foreign transaction fees.