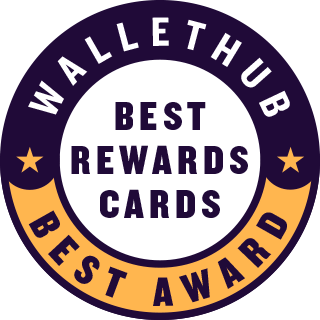 There are plenty of contenders for the title of best rewards card, and a lot depends on what types of purchases you plan to make. Fortunately, WalletHub's editors regularly compare 1,500+ offers to identify the market's best rewards credit cards in popular categories, based on their initial bonuses, regular earning rates, fees, secondary benefits and approval requirements. You can see how all the top offers compare below.
Best Rewards Credit Cards Comparison
The best credit card rewards come in all shapes and sizes. The offers on this page are the best overall. But you can find more great options by checking out WalletHub's picks for the
best cash back credit cards
and the
best travel rewards cards
.
Methodology for Selecting the Best Rewards Credit Cards
To identify the best rewards credit cards, WalletHub's editors compare all of the credit cards with cash back, points or miles in our database of 1,500+ credit card offers. We focus on the amount each card could save the
average consumer
over 24 months of use, after subtracting annual fees from expected rewards earnings. We use a two-year timeframe because it helps level the playing field between cards with big initial bonuses and cards with better ongoing rewards.
In addition to the best overall rewards credit cards, which usually require at least good credit for approval, WalletHub's editors also select the top rewards cards for people with lower credit scores. Special groups such as students and small business owners may have a representative on this page, too.