Best Savings Accounts
Selected by WalletHub Editors from 350+ savings accounts
Finding the right place to stash cash is important, especially with interest rates hovering near historical lows. After all, the average savings account yields 73% less than it did in 2009. And current offers vary widely. For example, branch-based savings accounts have an average APY of
0.13% APY
, which is 94% lower than the deposit market's leaders.
To help people get the most for their money, WalletHub compared nearly 480 savings and money market accounts - including 33 student accounts and 64 business accounts - from 233 banks and credit unions, both online-only and branch-based. You can find our favorites below, followed by
7 tips
for finding the best savings account for your needs.
2021's Best Savings Accounts - Editors' Picks
| | | |
| --- | --- | --- |
| Best For: | Savings Account | Best Feature |
| Overall | Salem Five eOne Savings | 0.50% APY |
| Big Deposits | Popular Direct Select Savings | 0.55% APY |
| Business | Capital One Business Advantage Savings Account | APY of up to 0.20% |
| Branch Access | Alliant Credit Union High-Rate Savings | APY of up to 0.55% |
You can learn more about each of these offers below.
This content is not provided or commissioned by any issuer. Opinions expressed here are the author's alone, not those of an issuer, and have not been reviewed, approved or otherwise endorsed by an issuer. Please keep in mind that while some offers may come from WalletHub advertising partners, sponsorship status played no role in offer selection.
---
Market Snapshot
Below, you can find a brief overview of the current savings account market, based on WalletHub's analysis of nearly 500 offers. This includes a breakdown of the average savings account's terms as well as other key stats on market trends.
Average Savings Account Terms
| | | |
| --- | --- | --- |
| Category | Average Savings Account | Best Savings Account |
| APY | 0.18% (on balances up to $1,000) | Popular Direct Select Savings |
| Monthly Fee | $4.95 | Salem Five eOne Savings |
Key Stats
The average traditional savings account charges a monthly fee of $5.24, 2X times higher than an average online savings account ($2.38).
43% of savings accounts and 23% of money market accounts do not charge a monthly fee
All accounts with a monthly fee enable users to avoid it by maintaining a minimum monthly balance.
| | | |
| --- | --- | --- |
| | Savings Accounts | Money Market Accounts |
| Average Balance Required to Avoid Monthly Fee | $758 | $3,616 |
| Average Monthly Fee | $2.55 | $8.45 |
For more information, check out WalletHub's latest
Banking Landscape Report
.
---
How to Find the Best Savings Account - 7 Tips
Unlike
choosing a mortgage
or even
applying for a credit card
, finding the best savings account or money market account (basically the
same thing
) is relatively easy. There aren't many differences between offers. And you pretty much need to focus solely on finding an account with a high APY and low fees. Besides, we've already done the leg work for you, sifting through hundreds of offers to find the cream of the market's crop
But you still need a way to choose between the Best Savings Accounts and compare accounts in the future. So WalletHub's editors put together the following tips to help you.
Prioritize A High APY: Aside from the security of deposit insurance, seeing your money grow over time is the biggest benefit of using a savings account. So focus your comparison efforts on finding the highest possible yield. In doing so, make sure to consider how much money you expect to keep in your account moving forward. Many accounts offer different interest rates based on your balance.


Consider Monthly Fees & Accessibility: If two accounts have the same APY, use the fees they charge as the tie-breaker. Just make sure you aren't sacrificing access to your funds for a lower cost.


Don't Overlook Credit Unions: Credit unions can afford to offer better terms than banks because they have less overhead and are owned by their customers. You can use WalletHub's Credit Union Savings Tool to review offers from the credit unions you're eligible to join.


Embrace Online-Only Options: These days, most people have little need for a physical checkbook or a brick-and-mortar branch location. In fact, you may be exposing yourself to a lot of liability by continuing to write checks. And since online-only bank accounts offer the best terms on the market, giving one a try could prove quite rewarding.


Take Advantage Of Benchmark Bonuses: Many savings accounts offer higher interest rates when your account balance is above a certain amount. Others waive fees. Keep an eye out for these account features and factor them into your decision-making.


Stick to the plan: Navy SEALs tailor the ammunition they bring to the type of mission, terrain and enemy they're dealing with. You can think of your savings account the same way. Your tools will be selected with your particular trade in mind, and if you use these tools for other purposes, the results will not be as intended. In other words, use your saving account for saving and not for spending.


Ignore Labels: With your mission to find high rates and low fees in mind, remember that you don't need to limit yourself to savings accounts. Checking accounts, prepaid cards and brokerage accounts are all worthy substitutes in the right situation.
Questions & Answers
Finding the best credit card can be tough. But you've got the knowledgeable WalletHub community on your side. We encourage everyone to share their knowledge while respecting our content guidelines. Please keep in mind that editorial and user-generated content on this page is not reviewed or otherwise endorsed by any financial institution. In addition, it is not the financial institution's responsibility to ensure all posts and questions are answered.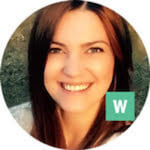 There are several good savings accounts out there with no minimum money amount required. You should look for one with no monthly fees, and no minimum required balance. American Express, Goldman Sachs and Capital One are among those that offer such accounts.