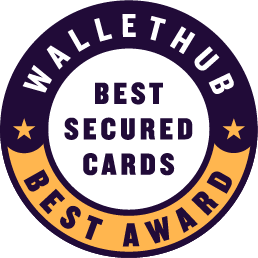 The best secured credit card to build credit with usually is the cheapest one that you can get approved for. A secured card's deposit is fully refundable, and your top priority should be to build credit inexpensively. Fortunately, there are more no-fee (or low-fee) secured credit cards to build credit with now than ever. For your convenience, please find the top options compared below.
It's also worth noting that you should be able to qualify for a decent unsecured card in about a year's time if you use your secured credit card responsibly. Responsible use generally means on-time monthly payments and not maxing out your spending limit. You can keep close tabs on your progress and see where improvements are needed by checking out your WalletHub
Credit Analysis page
.
Methodology for Selecting the Best Secured Cards
WalletHub's editors compared dozens of secured credit cards based on their fees, deposit requirements, rewards and other factors. This helped us select the market's
best secured credit card offers
for different types of applicants.
Above all else, fees are the most important thing to consider when comparing secured credit cards. Unlike its security deposit, a secured card's fees are non-refundable. Besides, saving money while building credit is crucial. Other than fees, specific approval requirements are especially important to consider, as a card you can't get won't do you much good. Rewards are also good to use as a tiebreaker, as long as you plan to pay your bill in full each month, which is necessary to avoid interest charges. WalletHub's editors took these types of calculations into account when making their selections, and it's important for you to do the same.
For more information about using secured cards to build credit, check out our guides on
how secured cards work
and the best way to
improve your credit score
.