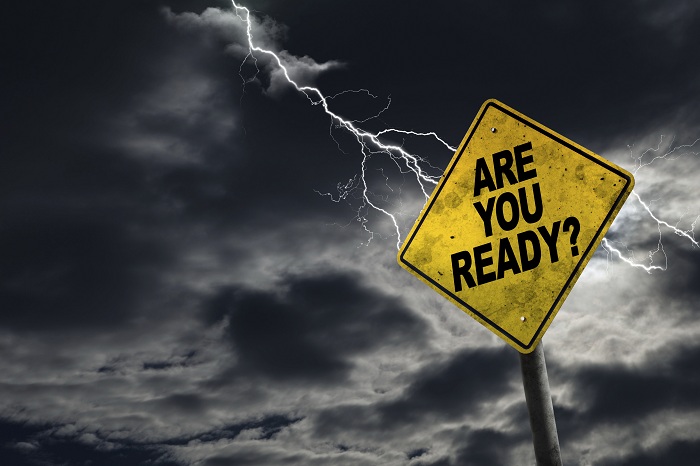 You never know when an emergency will strike. Whether it's a natural disaster or a strictly financial emergency like a job loss, being prepared can help ease the trouble that you experience. If you are ready ahead of time, you have less of a chance of being completely ruined by an emergency situation. Here are some of the basics of emergency preparedness:
Protect Your Home
The first thing you need to do is prepare your family for an emergency situation. Everyone in your family should know how to disable the gas main to your home, as well as know how to turn off the water main to your home. That way, you can limit problems from gas leaks and burst pipes.
Another good skill to have is the ability to use the fire extinguisher. Ensure that each member of your family knows the location of the extinguisher and how to work it. Remember that some extinguishers shouldn't be used on certain types of fires.
Create an escape plan and have your family practice. This should include leaving the house by different routes and designating a meeting spot so that all family members can regroup. If you all are leaving together, make sure each family member has a job to do, whether it's grabbing his or her own 72-hour kit or making sure that all the doors are locked.
Emergency Supplies
In the event of a natural disaster, it helps to have emergency supplies that provide you with the basics that you need to survive. Some of the items you should consider having handy, in the event that you are prevented from leaving your home for a few days, include:
First Aid supplies
Flares
Extra batteries for battery operated devices
Radio (they come in crank varieties that need no batteries)
Flashlights (also come in crank varieties)
Pencil and paper
Matches (put in waterproof container)
Hygiene items (including toilet paper)
Garbage bags
Paper towels
Non-electric can opener
Soap and liquid detergent
These extra items can provide you with some of the basics that you need to survive in your own home. Make sure that you have a few extras around so that you don't run out. Also, consider buying a propane generator and having a camp stove or grill handy for alternative cooking methods and sources of warmth.
You should also build (or buy) 72-hour kits for each member of the family. A good-72 hour kit includes food and/or mess kit, water, medications needed, a small First Aid kit, blanket, basic hygiene supplies, and maybe a change of clothes. Include small toys or coloring books for children. Keep the 72-hour kits in an easy-to-reach place so that they can be grabbed if you need to leave the house in a hurry. You might also consider putting together an emergency kit for your car, so it is available when you need it.
Emergency Food Storage
Don't forget about food. In a disaster situation, you will want access to food and your home storage can provide that. Home food storage is also helpful for times of financial emergency. If you lose your job, your home food storage could help you reduce some of your expenses while you look for new employment.
Home food storage can be built a little at a time, using space that is available to you in your pantry or in a freezer. Buy things that your family would normally eat, usually non-perishables. Rotate them regularly so that they don't go bad. Once you build up your food storage, you can have greater peace of mind, knowing you are prepared for most emergencies that crop up.
Financial Emergency Preparedness
You'll need money in the event of any emergency. Building an emergency fund is a good first step. This can be especially helpful if you lose your job, need to make repairs, or if you find yourself paying high medical bills.
Keep some cash in your home as well so that you have immediate access to money as it's needed. Your cash should be kept in a fireproof/waterproof safe along with important documents like your family's birth certificates, insurance policy papers, passports, and other vital documents. These safes can be grabbed when needed and taken with you. Or, if they are left behind or go through a disaster, they are likely to hold up, keeping the contents damage-free.
Remember that disaster can strike at any time. Make an effort to begin preparing now, building up your supplies a little at a time. You'll be in a better position later.
Image: ronniechua / iStock.