The best car insurance companies in Oklahoma are
Esurance
,
The General
, and
National General
.The best car insurance companies in Oklahoma have affordable coverage, high customer satisfaction ratings, and a simple claims process. Oklahoma ranks 26th for the
cheapest rates
in the country, but it's still important to shop around for coverage. Drivers in the state can save hundreds of dollars, even more than $1,000 per year, just by comparing quotes and picking one of the best auto insurance companies in Oklahoma.
It certainly pays to be protected by one of Oklahoma's best car insurance companies. There are roughly 70,000 car accidents in the state each year, and they cause billions of dollars in total damage. Around 11% of drivers in Oklahoma are driving without insurance, too. Fortunately, Oklahoma residents have both national and regional car insurance options to choose from.
To find the best car insurance in Oklahoma for different types of drivers, WalletHub's editors compared coverage options and rates from local, regional and national auto insurance providers. You can find the top options listed below.

Best Car Insurance Companies in Oklahoma
To learn more about the best car insurance in Oklahoma, check out the details below. You can also compare the
cheapest policies for Oklahoma
drivers to make sure you get a great deal.
Updating
Insurance Companies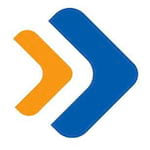 National General Insurance was founded in 1920 and has grown to become one of the largest insurance providers in the country. Here are a few other key things to know about National General Insurance:
[company-user-reviews id=13015830] / 5 average rating among users. Read reviews.
A+ BBB rating
Headquartered in Winston-Salem, North Carolina
National General offers auto, homeowners and supplemental health insurance policies, as well as insurance plans for RVs, motorcycles, commercial vehicles and more, to customers all over the country. The National General Insurance customer service phone number is 888-293-5108. …show more
2021's Best Car Insurance Company

in Oklahoma
The General is a licensed car insurance agency based in Nashville, Tennessee. It's a subsidiary of PGC Holdings Corp. (PGC), and it provides insurance coverage in 46 states as well as Washington, D.C. The General does not sell policies in Hawaii, Massachusetts, Michigan or New Jersey. The General is known for offering auto insurance to high-risk drivers at competitive prices, as well as for its television commercials featuring former NBA star Shaquille O'Neal. The company's car insurance coverage is a popular option for drivers with a history of driving violations or accidents, for example, as well as people who either have not kept their insurance in force or have less-than-perfect credit. The General's customer service phone number is 844-328-0306.…show more
2021's Best Car Insurance Company

in Oklahoma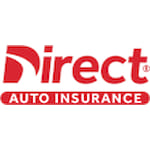 Direct Auto Insurance Company, the first insurance company in the Direct General Group, was founded on April 10, 1991 by William Adair. Mr. Adair envisioned a premier, non-standard automobile insurance company that served its customers better than any other insurer. Since then, Direct has rapidly expanded across the Southeast, providing customers with low rates, flexible payment plans, and the great service they deserve, regardless of their driving history. Along with affordable car and motorcycle insurance, Direct Auto Insurance also offers term life insurance, roadside assistance memberships, vehicle protection plans, and in a limited number of store locations, Mexico Auto Insurance. Direct Auto Insurance specializes in providing non-standard auto insurance for those who may be considered "high-risk," or who are in need of SR-22 certification.…show more
2021's Best Car Insurance Company

in Oklahoma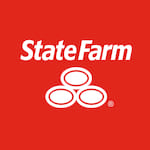 State Farm is the largest provider of auto and home insurance policies in the U.S. The company is headquartered in Bloomington, Illinois and was founded in 1922. Here are a few other key things to know about State Farm Insurance:
3.4 / 5 rating from WalletHub editors
[company-user-reviews id=13017237] / 5 average rating among users. Read reviews.
A+ BBB rating
Offers auto insurance, life insurance, property insurance, and more
From its beginnings selling single-line auto insurance policies, State Farm has grown to offer nearly 100 types of products and services, including small business insurance options as well as banking and investment services.
State Farm is also an involved community leader, having helped pass several seat belt laws and supporting numerous safety programs/organizations. The company sponsors programs to help people buy homes and make highways/neighborhoods safer, too. The State Farm customer service number is 800-782-8332.…show more
2021's Best Car Insurance Company

in Oklahoma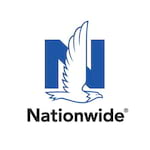 Nationwide, a Fortune 100 company based in Columbus, Ohio, is one of the largest and strongest diversified insurance and financial services organizations in the United States. Here are a few other key things to know about Nationwide:
2.9 / 5 rating from WalletHub editors
[company-user-reviews id=13303759] / 5 average rating among users. Read reviews.
A+ BBB rating
Headquartered in Columbus, Ohio
An industry leader in driving customer-focused innovation, Nationwide provides a full range of insurance and financial services products including auto, business, homeowners, farm and life insurance; public and private sector retirement plans, annuities and mutual funds; excess & surplus, specialty and surety; pet, motorcycle and boat insurance.…show more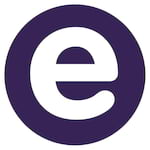 Esurance is car insurance for the modern world. By taking advantage of the technologies that define our time - such as smartphone apps and social networking - they are making insurance easier, faster, and more responsive. They in a relationship with Allstate, which means you can count on the same cutting-edge technology and personable service, but now with the added reassurance of a Fortune 100 company with an A+ financial strength rating. Along with car insurance they offer homeowners, renters, motorcycle insurance and more.…show more
2021's Best Car Insurance Company

in Oklahoma
The companies comprising the Farmers Insurance Group of Companies currently make up one of the country's largest insurers of vehicles, homes and small businesses, and provide a wide range of other specialty insurance and financial services products. In business since 1928, today at Farmers they proudly serve more than 10 million households with more than 19 million individual insurance policies across all 50 states through the efforts of nearly 48,000 exclusive and independent agents and approximately 21,000 employees. Their experience provides a rich history and legacy of service and strong customer relationships, while their focus on smart innovation, technology and entrepreneurship helps them to stay creative, to continually improve our product offerings and to drive the evolution of the insurance industry. Farmers Insurance Exchange, the largest of the three primary insurance insurers that make up Farmers Insurance, is recognized as one of the largest U.S. companies on the 2017 Fortune 500 list.…show more
2021's Best Car Insurance Company

in Oklahoma
The Oklahoma Farm Bureau was organized in 1942 by Oklahoma farm and ranch families. Soon after, many members of the Bureau realized auto insurance was a service many of the state's farmers and ranchers needed most. In 1946, members of OKFB and their families loaned a total of $35,000 to help capitalize Oklahoma Farm Bureau Mutual Casualty Company. Shortly after that, members of the Bureau worked to expand offerings. Farm Bureau Mutual Fire Insurance Company was formed to help provide property insurance to OKFB members.…show more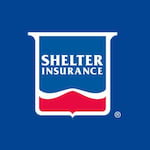 When Shelter Insurance opened in 1946, its mission was simple: to provide affordable auto insurance to Missourians. Since then it has come a long way. More than 70 years later, Shelter offers protection for your home, life, car, farm, business and more in 18 states. It has more than 1,300 licensed agents providing professional advice to its customers, helping them make insurance choices that work for their needs and budgets. Shelter's friendly, professional way of doing business has transformed it into one of the top regional insurance companies in the country.…show more
2021's Best Car Insurance Company

in Oklahoma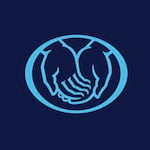 Allstate is one of the largest insurance companies in the U.S. and was founded in 1931. Allstate now serves more than 16 million households nationwide. Here are a few other key things to know about Allstate:
3.2 / 5 rating from WalletHub editors
[company-user-reviews id=13012586] / 5 average rating among users. Read reviews.
A+ BBB rating
Offers auto insurance, life insurance, home insurance, and more
Fun Facts: Allstate is known for its "You're In Good Hands With Allstate®" slogan, and actor Dennis Haysbert has been a spokesman (in both English and Spanish) since 2003. Allstate also has a memorable commercial campaign that, since 2010, has featured actor Dean Winters' "Mayhem" character.
If you are interested in getting Allstate insurance or have a question about an existing policy, the Allstate customer service number is 877-810-2920.…show more