The best car insurance companies in South Dakota are
Esurance
,
The General
, and
National General
. The best car insurance companies in South Dakota have affordable coverage and high customer satisfaction ratings, thanks to a variety of benefits. South Dakota already ranks 2nd for the
cheapest rates
in the country, but drivers in the state can still save hundreds of dollars per year just by comparing quotes and picking one of the best policies.
It certainly pays to be protected by one of the best auto insurance companies in South Dakota. There are roughly 15,000 to 20,000 car accidents in the state each year, and they cause millions of dollars in damage. Around 8% of drivers in South Dakota are driving without insurance, too. Fortunately, South Dakota drivers have some good national and regional car insurance options to choose from.
To find the best car insurance in South Dakota for different types of drivers, WalletHub's editors compared coverage options and rates from local, regional and national auto insurance providers. You can find the top options listed below.

Best Car Insurance Companies in South Dakota
To learn more about the best car insurance options in South Dakota, check out the details below. You can also compare the
cheapest policies for South Dakota
drivers to make sure you get a great deal.
Updating
Insurance Companies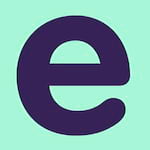 Esurance is an online insurance company that specializes in selling bundled insurance policies at affordable prices. Founded in 1999, the company – which is known for its easy-to-use website and mobile app, as well as commercials featuring actor Dennis Quaid – has grown to offer auto and property insurance policies to customers in 43 states. Furthermore, following a 2011 acquisition, Esurance is now a wholly owned subsidiary of The Allstate Corporation. The Esurance customer service number is 800-378-7262.…show more
2021's Best Car Insurance Company

in South Dakota
The General is a licensed car insurance agency based in Nashville, Tennessee. It's a subsidiary of PGC Holdings Corp. (PGC), and it provides insurance coverage in 46 states as well as Washington, D.C. The General does not sell policies in Hawaii, Massachusetts, Michigan or New Jersey. The General is known for offering auto insurance to high-risk drivers at competitive prices, as well as for its television commercials featuring former NBA star Shaquille O'Neal. The company's car insurance coverage is a popular option for drivers with a history of driving violations or accidents, for example, as well as people who either have not kept their insurance in force or have less-than-perfect credit. The General's customer service phone number is 844-328-0306.…show more
2021's Best Car Insurance Company

in South Dakota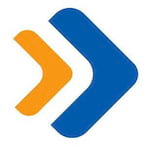 National General Insurance was founded in 1920 and has grown to become one of the largest insurance providers in the country. From its headquarters in Winston-Salem, North Carolina, National General offers auto, homeowners and supplemental health insurance policies, as well as insurance plans for RVs, motorcycles, commercial vehicles and more, to customer all over the country. The National General Insurance customer service phone number is 888-293-5108.…show more
2021's Best Car Insurance Company

in South Dakota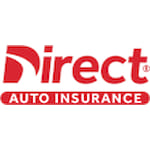 Direct Auto Insurance is an insurance company based in Nashville, Tennessee that is known for offering auto insurance to high-risk drivers and those who need SR-22 certification. It is a subsidiary of Direct General Group and offers auto insurance, motorcycle insurance, term life insurance, roadside assistance memberships, and vehicle protection plans. Direct Auto Insurance also has a trio of celebrity endorsers: former NFL quarterback Johnny Manziel, former figure skater Tonya Harding and entertainer Fat Joe. The Direct Auto Insurance customer service number is 877-463-4732.…show more
2021's Best Car Insurance Company

in South Dakota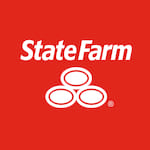 State Farm is the largest provider of auto and home insurance policies in the U.S. The company is headquartered in Bloomington, Illinois and has been providing insurance products since 1922. From its beginnings selling single-line auto insurance policies, State Farm has grown to offer nearly 100 types of products and services, including small business insurance options as well as banking and investment services. State Farm is also an involved community leader, having helped pass several seat belt laws and supporting numerous safety programs/organizations. The company sponsors programs to help people buy homes and make highways/neighborhoods safer, too. The State Farm customer service number is 800-782-8332.…show more
2021's Best Car Insurance Company

in South Dakota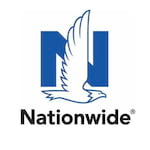 Nationwide Insurance, founded in 1926 as Farm Bureau Mutual, has grown from a small auto insurance company to one of the largest insurance and financial services companies in the world. With headquarters in Columbus, Ohio, Nationwide offers a full range of insurance products to customers across the country, including car, motorcycle, homeowners, pet, farm, life and commercial insurance policies. Annuities, mutual funds, retirement plans, and specialty health services are also available. The Nationwide customer service number is 877-669-6877. Fun Facts: Through the Nationwide Foundation, the company's private nonprofit corporation, Nationwide has given more than $498 million to nonprofit organizations throughout the U.S. since 2000. Retired NFL quarterback Peyton Manning and country singer Brad Paisley are spokesmen for the company.…show more
Farmers Insurance is one of the oldest auto insurance companies in the U.S., having opened in 1928. It has since grown to become the Farmers Insurance Group of Companies – a multi-line, multi-company insurance and financial services conglomerate serving more than 50 million individual policies across all 50 states. Farmers is based out of Los Angeles – where it started out insuring vehicles for rural farmers, believe it or not. Today, the company is known for advertisements featuring extraordinary insurance claims Farmers has covered over the years, hosted by actor J.K. Simmons. The Farmers Insurance customer service number is 888-327-6335.…show more
2021's Best Car Insurance Company

in South Dakota
GEICO is the second largest auto insurer in the U.S., insuring more than 28 million vehicles across more than 17 million auto policies. In addition to auto insurance for both personal and commercial use, GEICO offers life insurance, various forms of home insurance, business insurance, flood insurance, jewelry insurance and more. The 24/7 GEICO customer service number is 800-207-7847. GEICO, which is headquartered in Maryland and owned by Warren Buffet's Berkshire Hathaway, operates in all 50 states and Washington, D.C. Anyone today can become a customer, but that has not always been the case. GEICO stands for Government Employees Insurance Company because the company's original target audience was government and military personnel.…show more
The Hartford Insurance offers a wide variety of insurance options for autos, homes and businesses, as well as mutual funds and resources for making investments. The Hartford is perhaps best known for its AARP Auto Insurance Program, which features coverage options, discounts and other benefits created specifically for drivers aged 50 and older. However, younger customers can purchase insurance policies from The Hartford, too. Officially known as The Hartford Financial Services Group, Inc., the company was founded in 1810 and is headquartered in Hartford, Connecticut. The Hartford Insurance customer service number is 860-547-5000.…show more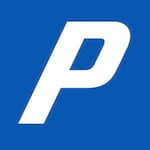 Progressive is the third biggest provider of private-passenger auto insurance in the U.S., and it takes the top spot when it comes to commercial auto insurance. In addition to car insurance, which drivers can purchase online, over the phone or from an agent, Progressive offers more than 30 other financial products and types of insurance coverage, including home insurance, boat insurance, life insurance and more. Progressive operates in all 50 states and Washington, D.C. The company was founded in 1937 and is based in Mayfield, Ohio. In addition to competitive rates and helpful customer service, Progressive is known for advertisements featuring Flo, Jamie and other customer-service personas. The Progressive customer service number is 800-776-4737.…show more