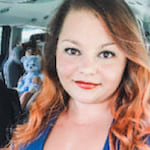 Answer provided by user: Anamarie Waite
In California, drivers need $15,000 of bodily injury liability insurance per person, up to $30,000 per accident, and $5,000 of property damage liability insurance. California does not require uninsured motorist protection, which replaces the liability coverage an at-fault driver should've had and pays for your costs up to your policy limits. Coverage like MedPay or personal injury protection pays for medical expenses for you and your passengers, and MedPay is optional in California. PIP is not available.
Here's How Much Car Insurance Drivers Need in California:
| | |
| --- | --- |
| Coverage Type | Minimum Coverage Limit |
| Bodily Injury Liability Coverage (per person) | $15,000 |
| Bodily Injury Liability Coverage (per accident) | $30,000 |
| Property Damage Liability | $5,000 |
| Uninsured Motorist | Not Required |
| Personal Injury Protection | Not Required |
| MedPay | Not Required |
If you lease or finance your car, you may be required to carry coverage types that are not mandatory under California law. Lenders usually require comprehensive and collision insurance. Collision insurance covers repairs to your car when you hit another car or object. If the damage to your vehicle was caused by something other than a collision—like a natural disaster, vandalism, falling objects, or animals—it is most likely covered by comprehensive insurance. You might also have to get gap insurance, which covers the difference between what you owe on your loan and what the vehicle is worth at the time of a total loss.
Even if you're not required to carry these optional coverage types, you may still need them. You can learn more about when to drop optional coverage and the penalties for driving without insurance in California to make sure you're paying for the coverage you need.