We have information, ratings and reviews for business checking accounts that offer services tailored to the needs of small businesses, such as payroll services and credit card processing. Once you have selected the business checking account that fits you best, we'll redirect you to the website for that bank or credit union so you can open your account right away.
I am
Average Balance
Been Denied for a Checking Account?
Business Owner
General Consumer
Business Owner
College Student
Updating
Checking Accounts
4
Reviews
Earn $300 when you open a new Chase Business Complete Checking account. For new Chase business checking customers with qualifying activities.
More ways to waive fees. Multiple options to waive the Monthly Service Fee, including maintaining a minimum daily balance or purchases on your Chase Ink® Business credit card
Convenient access to payment processing. Accept card payments anytime, anywhere in the U.S., and get transparent pricing with Chase QuickAcceptSM.
Same-day deposits with QuickAcceptSM. Free up the cash you need to keep your business moving forward with same-day deposits at no additional cost.
Alerts to help you stay on top of your account activity.
Easy account management through Chase Business online and the Chase Mobile® app.
Unlimited electronic deposits, ACH and Chase Quick DepositSM.
Convenient access to 16,000 ATMs and more than 4,700 branches.
16
Reviews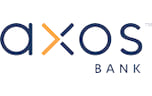 New business owners get a $100 welcome bonus! If you incorporated after June 1, 2020, Axos Bank will add $100 to your new business bank account. Just use promo code on your application
In the first two months after account opening, the average daily balance of the account must be at least $2,500 in order to qualify for the $100 bonus
Earn up to 0.81% Annual Percentage Yield (APY)
Unlimited domestic ATM fee reimbursements
Up to 50 free items per month, $0.50 per item thereafter
Contact the bank for applicable interest rates on balances over $5,000,000
3
Reviews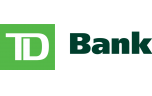 200 Free items paid and/or deposited, per statement cycle; additional items $0.50 each
Cash Deposited fee: $0.25 per $100 For deposits over $5,000 per statement cycle
Free TD ATMs in the U.S. and Canada
3
Reviews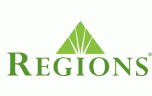 No charge for the first 150 items each monthly cycle; then $0.50 for each additional item
$5,000 processed at no charge each monthly cycle; then $0.25 per $100 for additional cash deposits
Free access to more than 1,900 ATMs across the Regions 15-state service area
4
Reviews
Conduct transactions of up to 250 deposited or withdrawn items per month at no charge; $0.35 charge per additional item over 250 transactions
Deposit up to $15,000 in cash per month without a fee; $0.15 charge per additional $100 cash deposited over $15,000
Business Bill Pay has no monthly service fee and includes 25 bills per month; after the 25th bill, there is a $.50 charge for each bill
Use your debit card at any of Zions Bank 551 ATMs for fee-free withdrawals
1
Review
200 combined items free, then pay $0.50 for each additional item
Coin and Currency, greater than $10,000 (Per $1,000), the fee is $2.50
Negative Account Balance Fee: $8 if account remains overdrawn for 7 days (IN,KY,OH,NJ,PA only)
Withdraw cash, check your balance and transfer funds at over 3,100 BB&T ATMs and most other ATMs
1
Review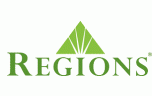 Excessive Withdrawal / Item Fee: No charge for the first 75 items each statement period; then $0.50 for each additional item
Cash Deposit Fee: $2,500 processed at no charge each calendar month; then $0.25 per $100 for additional cash deposits
A one-time refund of the paid overdraft/returned item fee for the first overdraft/returned item occurrence after your account is opened
Free access to more than 1,900 ATMs across the Regions 15-state service area
5
Reviews
Get $200 Bonus when you open BMO Harris Bank Essential Business Checking and meet the requirements
To receive the $200 Essential Business Checking bonus: 1) Open a new Essential Business Checking account between February 1, 2021 and April 30, 2021. 2) Beginning Day 31 your balance must be $1,500 and it cannot drop below $1,500 for the next 90 days. 3) Have at least 10 electronic transactions post to the account within 90 days of account opening
Get 200 free transactions per statement period; Each additional transaction is $.40
Deposit up to $5,000 in cash per statement period at no charge; $0.25 per $100 in excess of $5,000
BMO Harris Business Bill Pay® — Payments per Month: First 20 free; $0.50 for each additional
Free ATM use at more than 40,000 Allpoint® and BMO Harris ATMs nationwide
2
Reviews
Up to 75 free transactions per month; $0.50 charge per transaction over transaction limit
No charge for using more than 55,000 ATMs nationwide in the Allpoint Network
1
Review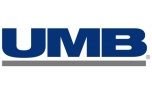 70 Debits per billing cycle; $0.40 each additional
30 Credits per billing cycle; $0.40 each additional
100 Deposited items per billing cycle; $0.40 each additional
AllPoints ATM Network has over 55,000 ATM locations worldwide, the largest surcharge-free ATM network