You won't have to worry about monthly fees on any of the free checking accounts listed below, regardless of your balance. You can avoid monthly fees on a broader range of bank accounts by maintaining a certain minimum balance or simply by having your payroll or government benefits directly deposited. But keep in mind there's no such thing as totally free checking, because even "free" checking accounts charge transactional fees for things like overdrafts or out-of-network ATM withdrawals.

You can find advice for choosing an account in the Expert's Answers section below. If you've used a free checking account in the past, be sure to help other searchers by writing a review.
I am
Average Balance
Been Denied for a Checking Account?
Select...
General Consumer
Business Owner
College Student
Updating
Checking Accounts
87
Reviews
Up to 1.25% APY
Zero monthly maintenance fees
Zero overdraft or NSF fees
Zero minimum monthly balance reqs
Unlimited domestic ATM fee reimbursements
Online debit card management
Only $50 to open an account
For customers ages 13-17.
No monthly maintenance fees.
No overdraft or non-sufficient funds fees.
Earn 0.10% APY.
Up to $12 domestic ATM fee reimbursements per month.
For customers age 55 and over.
0.10% APY on all balances.
No fees and free personal checks.
Up to $8 domestic ATM fee reimbursements per month.
No overdraft or non-sufficient fund fees.
3
Reviews
Zero monthly maintenance fees
Zero minimum monthly balance requirements
First 50 checks free
Unlimited domestic ATM fee reimbursements
$1,000 minimum opening deposit
2
Reviews
No monthly maintenance fees
No minimum monthly balance requirements
Unlimited domestic ATM fee reimbursements
No overdraft or non-sufficient funds fees
Earn up to 1.00% cash back on transactions that require a signature
No monthly fees
Unlimited domestic ATM fee reimbursements
31
Reviews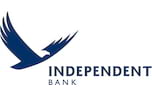 Earn up to 3.00% APY by using your Independent Bank Debit Mastercard®
The more you swipe, the more you earn
Mastercard® Debit Card transactions 0 to 10 will earn 0.01% APY; 11 to 20 will earn 0.25% APY; 21 to 30 will earn 0.75% APY; 31 to 45 will earn 1.51% APY; AND 46+ will earn 3.04% APY
Balances over $10,000 will earn 0.10%
Independent Bank waives your fees at over 32,000 MoneyPass ATMs nationwide
20
Reviews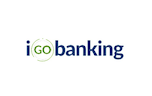 Yielding 0.25%
iGObanking will rebate up to $15 in other bank domestic ATM Surcharge Fees
Access 55,000 ATMs worldwide with MasterCard® iGOdebitcard®
46
Reviews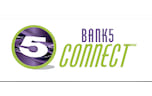 Your first order of basic checks is free, and you can easily order new checks through Online Banking
Bank5 Connect will never charge you for using an ATM and will reimburse other banks' surcharges up to $15 per statement cycle
Your Bank5 Connect Visa® debit card gives you free access to thousands of SUM® Network ATMs nationwide
9
Reviews
Online Checking has no monthly maintenance fee
Two (2) domestic non-Allpoint®, non-Amalgamated Bank ATM surcharges waived per statement cycle
Surcharge-free access to more than 40,000 Allpoint® ATMs nationwide