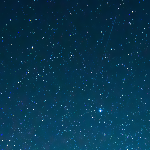 1 Star Rating
I've been banking with them for a little over a year now. I've only had problems since I started. My wife and I tried to change it to a joint account we spent about an hour in their main office with a new person and their manager watching over them to get it done. Then, a few weeks later, we got a call saying something wasn't done right with the paperwork and we need to take time out of our days to go back in there and fix it. Their branches are not centrally located so it's quite an inconvenience. After going back in to fix the problem, we were called yet again a few weeks later to fix yet another issue. We still haven't made it back in.

We also ordered checks through another company. Before they were ordered we confirmed, with the bank, the numbers on the check order form were correct. They confirmed the numbers were correct and proceeded with the order. A few months later we started receiving calls saying the checks are incorrect and we need to stop using them and order check through them and we can only order checks through them.

A few weeks ago we got a rather rude letter from an employee at the bank stating that if we didn't resolve these issues (which were not our fault) they would close our account. At this point I was less than impressed how they treated us. I called them just last week to ask if one of the listed parties on the joint account could close the account or if both parties had to be present. I was told only one needed to be present. Finally setting time aside from my busy schedule, I made it out there during one of the 4 hours they are open outside of typical business hours only to be told the primary account holder is the only one that can close the account.

This was the last straw for me. I withdrew a good portion of the money in my account and moved it to another bank. The next day our account was frozen.

There are plenty of banks in town that have much better service than this bank. I would recommend your mattress as a money storing method over this bank.
Product:
Isabella Community Credit Union Checking
Comment