Online-only banks lack physical branch locations, but they pass the savings on to you through lower fees and higher interest rates on their checking accounts. One of the online checking accounts in our database might be right for you if you do most of your banking online.

Do you have experience with an online checking account? Make sure to rate that account to help other people comparing online checking options.
I am
Average Balance
Been Denied for a Checking Account?
Select...
General Consumer
Business Owner
College Student
Updating
Checking Accounts
84
Reviews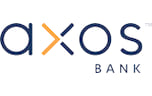 Up to 1.25% APY
Zero monthly maintenance fees
Zero overdraft or NSF fees
Zero minimum monthly balance reqs
Unlimited domestic ATM fee reimbursements
Online debit card management
Zero Minimum Balance Requirement
Only $50 to open an account
16
Reviews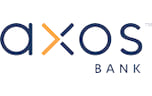 Earn 0.81% APY
$100 minimum opening deposit
Pay no monthly maintenance fee with an average daily balance of at least $5,000
Unlimited domestic ATM fee reimbursements
Up to 50 free items per month, $0.50 per item thereafter (includes debits, credit, and deposited items)
Up to 60 items per month for Remote Deposit Anywhere (includes monthly per item processing limitation)
31
Reviews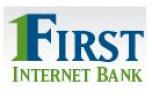 First order of checks
First IB will reimburse you up to $10 per month for foreign ATM usage
33
Reviews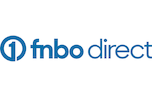 Non-First National Bank of Omaha ATM fees will not be assessed by FNBO Direct
One free Overdraft or Returned Item forgiveness every 12 months from the date of the last automatic refund
Access 55,000 ATMs surcharge-free on the Allpoint Network
19
Reviews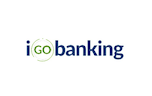 Yielding 0.25%
iGObanking will rebate up to $15 in other bank domestic ATM Surcharge Fees
Access 55,000 ATMs worldwide with MasterCard® iGOdebitcard®
45
Reviews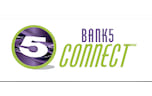 Your first order of basic checks is free, and you can easily order new checks through Online Banking
Bank5 Connect will never charge you for using an ATM and will reimburse other banks' surcharges up to $15 per statement cycle
Your Bank5 Connect Visa® debit card gives you free access to thousands of SUM® Network ATMs nationwide
9
Reviews
Online Checking has no monthly maintenance fee
Two (2) domestic non-Allpoint®, non-Amalgamated Bank ATM surcharges waived per statement cycle
Surcharge-free access to more than 40,000 Allpoint® ATMs nationwide
199
Reviews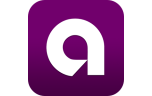 Ally Bank does not allow sending outgoing international wire transfers to beneficiaries located in other countries
Use any of the 43,000+ Allpoint® ATMs in the U.S. for free plus reimburse up to $10 per statement cycle for fees charged at other ATMs nationwide
621
Reviews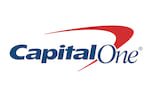 You have four options to choose from if you want overdraft service: Auto-Decline, Free Savings Transfer, Next Day Grace, and Overdraft Line of Credit. Your default option is Auto-Decline. You can change your overdraft preference after you open the account. If you are enrolled in Next Day Grace, the overdraft fee is $35 per transaction
Bounced checks written from your account will incur a $9 non-sufficient funds (NSF) fee, regardless of coverage option
Use over 70,000 Capital One® or Allpoint ATMs at zero cost
2
Reviews
No monthly account fee
TIAA Bank does not charge ATM fees and will automatically reimburse you up to $15 for the ATM fees paid at other U.S. ATMs each month, regardless of your TIAA Bank account balance
For TIAA Bank accounts that carry a minimum average daily balance of $5,000, ATM fee reimbursement is unlimited
You can freely access your cash at over 80,000 no-fee ATMs across the country