WalletHub has details on rewards checking accounts that allow you to earn miles, points, cash back or discounts on purchases. You can to earn rewards for everyday banking activities like using your debit card, paying bills with online banking or signing up for direct deposit. To maximize your rewards, make sure you understand how your bank's program works. You may only earn rewards on debit card purchases, for example, if you sign for your transactions instead of using your PIN. You may also need a rewards credit card from the same bank to enroll in the program.

If you have experience with a rewards checking account, help other searchers by posting a review of the account.
I am
Average Balance
Been Denied for a Checking Account?
Select...
General Consumer
Business Owner
College Student
Updating
Checking Accounts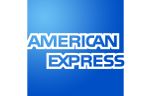 Earn a 0.60% APY, 10X higher than the national rate
No Monthly Account Fees and No Minimum Balance Requirements
Earn Membership Rewards® points on Debit Card purchases: Reward your everyday spending and earn 1 Membership Rewards point for each $2 of eligible Debit Card purchases. No cap on how many points you can earn
Amex Rewards Checking accounts do not currently provide services for wire payments, overdraft protection, or online bill payment
With 37,000 MoneyPass® ATMs nationwide, you can enjoy fee-free withdrawals at locations near you
Amex Rewards Checking accounts are subject to a maximum deposit limit of $5,000,000.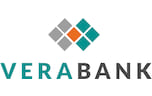 VeraBank Reward Me! (Enrollment for this program is automatic) Get points and cash back on your VeraBank Debit Card purchases
As you use your card, you'll earn 1 point for every $100 spent with a signature or a PIN transaction!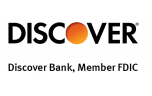 No. Fees. Period. That means you won't be charged an account fee on Discover Cashback Debit account. This includes Insufficient funds and Stop payment order
Earn 1% cash back on up to $3,000 in debit card purchases each month. Up to $360 cash back per year
No-fee withdrawals are available at over 60,000 ATM locations with your debit card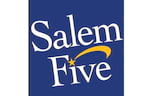 With the Open checking account, you automatically get a number of benefits
Cash Back 5 cents for every debit card purchase (online or in-person)
PRIME: If your average monthly balance is below $3,000.00 you will not receive ATM surcharge reimbursements
PRIME PLUS: If your average monthly balance is between $3,000.00 and $4,999.99 you will receive up to $7.50 in ATM surcharge reimbursements
PREMIER: If your average monthly balance is $5,000.00 or more you will receive unlimited ATM surcharge reimbursements
55,000 fee-free Allpoint ATMs!