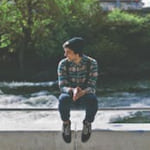 Answer provided by user: Michael Battle
The Capital One Quicksilver credit limit is $1,000 to $10,000, depending on your creditworthiness. If you are approved for the Quicksilver card, the absolute minimum credit line you receive will likely be $1,000, though Capital One does not list a minimum or maximum credit limit in Quicksilver's terms and conditions. These limits seem to be around $1,000 and $10,000 based on what cardholders report in forums, however.
If you want to aim for a higher credit limit, there are a number of areas you should focus on improving.
Biggest Factors Affecting Capital One Quicksilver Credit Limits
Your payment history. If you've consistently paid your bills on time, creditors will view you as more trustworthy and will be more likely to extend you higher credit lines.
Income and assets vs. existing debt. The more money you have available for bill payments, the more comfortable a lender will feel.
Rent or mortgage payments. If these payments take up too much of your monthly income, you'll have less to spend on credit card bills.
Remember, if you're approved for the Capital One Quicksilver Credit Card, you'll probably receive a credit limit of at least $1,000. You need at least good credit to get approved. And the better your credit is, the higher you can expect your spending limit to be.