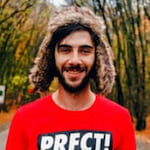 Answer provided by user: Frankie Solomon
Yes. The Well Fargo Propel card is metal. Wells Fargo does not disclose the exact metals used to make the card, but it weighs 10 grams, which is about twice as heavy as a regular plastic credit card.
One of the most unique things about Wells Fargo Propel being made of metal is that it is one of the only metal credit cards that has a $0 annual fee. Most metal credit cards are very expensive to offset their substantial perks. Propel provides a lot of value regardless, with 3 points per $1 spent on dining, travel, gas, rideshares, transit, and streaming services. It also gives 1 point per $1 on all other purchases and a bonus of 20,000 points for spending $1,000 in the first 3 months.
While Wells Fargo Propel is a great credit card, it's best not to choose a card solely because of what it's made out of. Weigh the card's features against others you're interested in before making a decision.