John Kiernan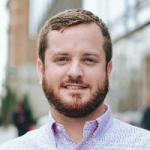 WalletHub
Credit Card Offers
WalletHub experts track 1,500+ offers to help you get the right credit card
Why people trust WalletHub
Unlike other sites that only promote cards they're paid by, WalletHub's editors focus on finding the best cards. WalletHub makes it easy to compare credit cards.
Credit card offers comparison
Picking the right credit card for your needs might seem a bit daunting, but we've done the research to make things as easy as possible for you.
WalletHub's editors compared 1,500+ credit card offers in order to pick the best credit cards in the most popular categories, based on rewards, rates, fees, approval requirements and benefits. You can find a summary of their selections below.
Types of credit cards
There are six main types of credit cards:
All of them work pretty much the same way and will improve your credit if used responsibly, but they differ in terms of certain special features or requirements and who typically uses them.
It's also worth pointing out that more than 1,500 credit card offers are available, so how many different types of
credit cards
there are really depends on how you look at it.
On the one hand, you could group cards based on whether they require you to place a refundable security deposit.
Secured credit cards
do; unsecured credit cards don't.
You could also segment things based on where a card can be used. Credit cards with the Visa, Mastercard, American Express or Discover logo can be used anywhere.
Store credit cards
can only be used at the retailers they're affiliated with.
Or you could split up the offers based on whether they require you to pay your bill in full every month.
Charge cards
do; other credit cards don't. But at the end of the day, finding the
best credit card
for your needs is all that really matters.
How we picked the most notable credit card offers
The notable credit card offers that WalletHub's editors decide to highlight are selected after a comparison of more than 1,500 credit cards, spanning different credit ratings, types of users, and features. Selections are ultimately made according to how much each card can be expected to save its target user. Although some cards may come from WalletHub partners, editors' picks are based solely on cardholder savings.
4 things to know before you apply for a credit card
What your credit score is
The very best credit cards require good credit or better, which means a 700+ credit score. There are credit cards for people of all credit levels, though, including people with bad credit or no credit. Knowing where you stand will help you identify the right cards to consider, and you can check your latest credit score for free on WalletHub.
How you plan to use the credit card
If you plan to pay your bill in full every month, focus on comparing the cards' rewards and annual fees. If you want to avoid interest, concentrate on credit cards offering 0% introductory APRs on purchases or balance transfers, depending on whether or not you already owe the money. And if you're just trying to build or rebuild your credit, aim for low fees and high approval odds.
How long you expect to keep the account open
Ongoing features such as annual fees and regular rewards rates become more and more important the longer you plan to have the card. On the other hand, there are times when it will make more sense to capitalize on short-term deals like initial rewards bonuses and low intro APRs. When it comes to initial bonuses, you'll also want to make sure you're in a position to spend enough to trigger the bonus in the allotted time frame without overburdening yourself.
How soon you'll need your credit score for a big-money transaction
Applying for a new credit card account usually results in a hard inquiry into your credit history, which can cause your credit score to drop a bit temporarily. This shouldn't be a problem unless you plan to apply for a mortgage or an auto loan in the near future, however. You can estimate how long it will take your score to recover using WalletHub's Free Credit Score Simulator.
Popular credit card offers by company
If you're more in the market for information about how credit cards work and the latest credit card market trends than a new credit card to apply for, WalletHub has a lot of great guides, studies and statistics pages to help you learn. You'll find a number of prominent examples in the sections below.
Sources
WalletHub actively maintains a database of 1,500+ credit card offers, from which we select the best options for different applicants as well as derive market-wide takeaways and trends. The underlying data is compiled from credit card company websites or provided directly by the credit card issuers. We also leverage data from the Bureau of Labor Statistics to develop cardholder profiles, used to estimate cards' potential savings.

2023 Valentine's Day Spending Survey

Whether you love it or loathe it, there's no denying that Valentine's Day is a big deal. We spend billions of dollars on the occasion each year. There's a lot riding on what we do (or don't do) in Cupid's name on February 14, to the extent that it could affect whether some people wind up filing joint or individual tax returns come April. This year, many people may find their Valentine's day budgets constrained due to inflation. In fact, more than 1 in 4 of Americans expect their Valentine to not spend any money on gifts this year, according to a nationally representative survey conducted by WalletHub.

WalletHub's survey aimed to find out more about how consumers are approaching Valentine's Day 2023 in the midst of high inflation. We asked about everything from spending to financial turnoffs and how money problems affect relationships. You can check out the complete results in the infographic below.

Credit Card Offers FAQ
Comparing can be tough. But you've got the knowledgeable WalletHub community on your side. We encourage everyone to share their knowledge while respecting our content guidelines. Please keep in mind that editorial and user-generated content on this page is not reviewed or otherwise endorsed by any financial institution. In addition, it is not the financial institution's responsibility to ensure all posts and questions are answered....show more
show less
Searching for answers...
No
Matching Results
View More Questions
Not Finding Your Question?

Ask Your Own
Featured Credit Cards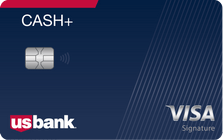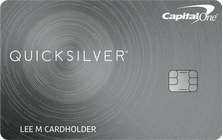 Expert Opinions
To help educate people on the possibilities, we asked a panel of experts to share their thoughts on the following questions. You can meet our expert panel and check out their comments below.
Should everyone have at least one credit card?
Has it become easier or harder to get a credit card in recent years?
Are credit cards safer now than before the Great Recession?
What tips do you have for someone who is applying for a credit card?
Are consumers good at picking credit cards? What are the biggest pitfalls?
We work hard to show you up-to-date product terms, however, this information does not originate from us and thus, we do not guarantee its accuracy. Actual terms may vary. Before submitting an application, always verify all terms and conditions with the offering institution. Please let us know if you notice any differences.
† Approval Odds are WalletHub estimates intended to gauge your likelihood of approval for a particular product. Approval Odds are based on WalletHub data and are not provided or endorsed by the lender. Approval Odds are not meant to imply or guarantee that you will be approved by the lender or that credit will be extended. WalletHub may share your information with third-parties in order to show personalized offers, as well as enable you to interact more easily with pre-fill forms or applications. You can opt-out of sharing your personal info here.
Ad Disclosure: Certain offers that appear on this site originate from paying advertisers, and this will be noted on an offer's details page using the designation "Sponsored", where applicable. Advertising may impact how and where products appear on this site (including, for example, the order in which they appear). At WalletHub we try to present a wide array of offers, but our offers do not represent all financial services companies or products.

Editorial and user-generated content on this page is not provided, commissioned, reviewed, approved or otherwise endorsed by any issuer.
Your web browser (Internet Explorer) is out of date and no longer supported.
Please download one of these up-to-date, free and excellent browsers: