John Kiernan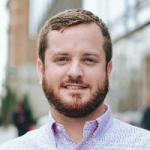 WalletHub
Best American Express 0% APR Credit Cards
WalletHub makes it easy to find the best American Express 0% APR credit card.
Why people trust WalletHub
Unlike other sites that only promote cards they're paid by, WalletHub's editors focus on finding the best cards. WalletHub makes it easy to find the best American Express 0% apr credit cards.
Our picks
The best 0% APR American Express credit card is the
American Express Cash Magnet® Card
, which offers an intro APR of 0% for 15 months on new purchases and a $0 annual fee. Cash Magnet also rewards cardholders with 1.5% cash back on purchases, earned as statement credits. For those reasons, the American Express Cash Magnet® Card is one of the best 0% APR credit cards from any issuer, not just Amex.
In general, the best 0% intro APR American Express credit cards are interest-free for the first 9-15 months – on new purchases, balance transfers or both. Most zero-interest Amex cards also have $0 annual fees, and they all require good credit (at least) for approval. But these Amex cards don't offer 0% APRs forever. High regular interest rates typically follow, so you'll save the most money if you pay off your balance before the end of the low-interest introductory period.
That said, it can be difficult to determine which 0% APR Amex will be best for your specific needs. To help you out, we'll compare WalletHub's editors'
favorites
below.
Best 0% APR American Express Credit Cards Comparison
Choosing the right 0% credit card can be tough. But WalletHub's
credit card payoff calculator
can help you figure out which credit card-monthly payment combination will save you the most money. You can also
check your latest credit score for free
on WalletHub to see which cards you're likely to be approved for.
The competition
There are lots of really good American Express 0% APR credit cards offers on the market right now. The following offers didn't quite make the cut for our editors' best-card selections, but they can still save cardholders a lot of money.

Sources
WalletHub actively maintains a database of 1,500+ credit card offers, from which we select the best American Express 0% APR credit cards for different applicants as well as derive market-wide takeaways and trends. The underlying data is compiled from credit card company websites or provided directly by the credit card issuers. We also leverage data from the Bureau of Labor Statistics to develop cardholder profiles, used to estimate cards' potential savings.
Best American Express 0% APR Credit Cards FAQ
Comparing american express 0% apr credit cards can be tough. But you've got the knowledgeable WalletHub community on your side. We encourage everyone to share their knowledge while respecting our content guidelines. Please keep in mind that editorial and user-generated content on this page is not reviewed or otherwise endorsed by any financial institution. In addition, it is not the financial institution's responsibility to ensure all posts and questions are answered....show more
show less
Searching for answers...
No
Matching Results
View More Questions
Not Finding Your Question?

Ask Your Own
Featured Credit Cards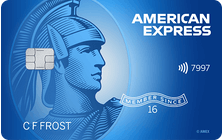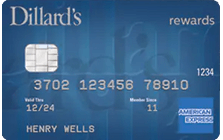 Expert Opinions
When most people think of American Express credit cards, their minds turn to rewards and exclusivity. But Amex cards have a lot more to offer to a much broader market than you might think, including 0% APRs to people who are either carrying a balance from month to month or plan to do so in the near future
To help educate people on the possibilities, we asked a panel of experts to share their thoughts on the following questions. You can meet our expert panel and check out their comments below.
1. Do you think the average person knows that not all American Express credit cards are charge cards?
2. Why do you think there are more Amex cards with $100+ annual fees than 0% introductory APRs?
3. Do you think 0% APR credit card offers, such as the Amex EveryDay Credit Card from American Express, will fade away if the economy takes a downturn?
We work hard to show you up-to-date product terms, however, this information does not originate from us and thus, we do not guarantee its accuracy. Actual terms may vary. Before submitting an application, always verify all terms and conditions with the offering institution. Please let us know if you notice any differences.
† Approval Odds are WalletHub estimates intended to gauge your likelihood of approval for a particular product. Approval Odds are based on WalletHub data and are not provided or endorsed by the lender. Approval Odds are not meant to imply or guarantee that you will be approved by the lender or that credit will be extended. WalletHub may share your information with third-parties in order to show personalized offers, as well as enable you to interact more easily with pre-fill forms or applications. You can opt-out of sharing your personal info here.
Ad Disclosure: Certain offers that appear on this site originate from paying advertisers, and this will be noted on an offer's details page using the designation "Sponsored", where applicable. Advertising may impact how and where products appear on this site (including, for example, the order in which they appear). At WalletHub we try to present a wide array of offers, but our offers do not represent all financial services companies or products.

Editorial and user-generated content on this page is not provided, commissioned, reviewed, approved or otherwise endorsed by any issuer.
Your web browser (Internet Explorer) is out of date and no longer supported.
Please download one of these up-to-date, free and excellent browsers: