John Kiernan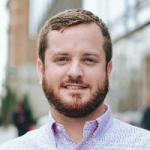 WalletHub
Best High Limit Credit Cards
WalletHub makes it easy to find credit cards with high limits.
5 Best High Limit Credit Cards in 2023
The highest credit card limit is $100,000 from the
Chase Sapphire Preferred® Card
, according to reports about the card's maximum limit (and only considering cards available to the general public). But not all applicants who are approved for an account receive a limit that high. It depends on your income, debt and overall creditworthiness. Sapphire Preferred has a minimum credit limit of $5,000, though many cardholders report receiving a credit limit of $10,000 to $15,000 or even higher.
The Chase Sapphire Preferred Card also happens to be the best credit card with a high limit overall, considering more than just spending power. It has a big rewards bonus to match its high limit, offering 60,000 points (worth $750 in travel booked through Chase) for spending $4,000 in the first 3 months. Cardholders get 1 - 5 points per $1 on purchases, too. As a result, the Chase Sapphire Preferred Card is a great deal for high-spending frequent travelers, despite its $95 annual fee.
The Chase Sapphire Reserve Card offers a credit limit of $10,000 or higher, according to its terms and conditions. It also gives cardholders a lot of different ways to save on travel and dining out. That includes an initial bonus of 60,000 points after spending $4,000 in the first 3 months your account is open, along with annual travel credits. High limits and top-shelf travel perks usually come at a cost, though, and Sapphire Reserve is no exception. It has a $550 annual fee.
Citi Double Cash is the best cash back credit card with no annual fee. It gives 1% cash back on all purchases, plus 1% when you repay Citi for those purchases, for a total of 2% cash back on everything you buy. The Double Cash Card also has a balance transfer promotion, and the credit limits that users receive tend to be at least in line with what other elite cash back credit cards offer.
Chase Freedom Unlimited® is one of the best all-around credit cards on the market. It offers a lot of value in rewards, starting with ongoing earning rates of 5% cash back on travel booked through Chase, 3% cash back at restaurants, and on drugstore purchases, and 1.5% cash back on all other purchases. The Freedom Unlimited card also offers an extra 1.5% cash back on everything you buy, up to $20,000 spent in the first year. It can also save users a lot in interest, offering introductory APRs of 0% for 15 months on new purchases and balance transfers. There's a $0 annual fee, too. With standout terms and a spending limit that will be respectable, at the very least, the Freedom Unlimited Card is an excellent option for people with good credit or better.
The Wells Fargo Reflect® Card is one of the best balance transfer credit cards on the market. It offers an introductory APR of 0% for 21 months from account opening on qualifying balance transfers, along with a balance transfer fee of 5% (min $5). Its regular APR is 17.99% - 29.99% Variable. It also has a $0 annual fee and the possibility of a relatively high limit for a balance transfer card.
Best High Limit Credit Cards Comparison
Final Thoughts
In general, travel rewards credit cards tend to have the highest credit limits, with the top tier of offers giving at least $5,000 in spending power to start with. But that's not a hard-and-fast rule, and not everyone can get approved for one of the
best travel credit cards
.
Checking your credit score is an important step toward finding the highest limit card that you can get approved for. If you don't know where you stand, you can
check your latest credit score for free on WalletHub
.
Methodology for Selecting the Best High Limit Credit Cards
To identify the best high limit credit cards, WalletHub's editors regularly compare more than 1,500 credit card offers. We consider any credit limits specified in the cards' terms and conditions, first and foremost, and supplement that information with cardholder reports about credit line amounts.
In addition to credit limits, we consider each cards' standard terms, primarily their rewards, annual fees, interest rates, and approval requirements. The particular card feature that receives the most weight in our analysis depends on the specific category a card is being selected for. For example, two-year rewards value after fees is the most important metric for rewards cards, while the total cost of repaying a balance of $1,000 to $5,000 over 24 months is crucial to selecting a low interest credit card.
In any case, our selections are meant to maximize cardholder savings while also providing a high spending limit.
Why People Trust WalletHub
Unlike other sites that only promote cards they're paid by, WalletHub's editors focus on finding the best cards. WalletHub makes it easy to find the best high limit credit cards.
---
High Limit Credit Cards FAQ
Comparing high limit credit cards can be tough. But you've got the knowledgeable WalletHub community on your side. We encourage everyone to share their knowledge while respecting our content guidelines. Please keep in mind that editorial and user-generated content on this page is not reviewed or otherwise endorsed by any financial institution. In addition, it is not the financial institution's responsibility to ensure all posts and questions are answered....show more
show less
Searching for answers...
No
Matching Results
View More Questions
Not Finding Your Question?

Ask Your Own
Featured Credit Cards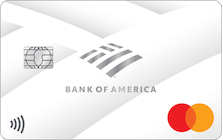 We work hard to show you up-to-date product terms, however, this information does not originate from us and thus, we do not guarantee its accuracy. Actual terms may vary. Before submitting an application, always verify all terms and conditions with the offering institution. Please let us know if you notice any differences.
† Approval Odds are WalletHub estimates intended to gauge your likelihood of approval for a particular product. Approval Odds are based on WalletHub data and are not provided or endorsed by the lender. Approval Odds are not meant to imply or guarantee that you will be approved by the lender or that credit will be extended. WalletHub may share your information with third-parties in order to show personalized offers, as well as enable you to interact more easily with pre-fill forms or applications. You can opt-out of sharing your personal info here.
Ad Disclosure: Certain offers that appear on this site originate from paying advertisers, and this will be noted on an offer's details page using the designation "Sponsored", where applicable. Advertising may impact how and where products appear on this site (including, for example, the order in which they appear). At WalletHub we try to present a wide array of offers, but our offers do not represent all financial services companies or products.

Editorial and user-generated content on this page is not provided, commissioned, reviewed, approved or otherwise endorsed by any issuer.
Your web browser (Internet Explorer) is out of date and no longer supported.
Please download one of these up-to-date, free and excellent browsers: