John Kiernan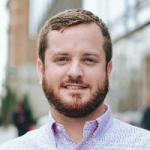 WalletHub
Compare Student Credit Cards
WalletHub makes student credit card comparison easy.
Student Credit Card Comparison Tips
There are a few things to keep in mind as you prepare to compare student credit cards. For one thing, the best student credit cards don't charge an annual fee. They also offer lucrative rewards and/or 0% introductory APRs for the first handful of months. Students are well-positioned when it comes to credit cards, you see. Banks are willing to give students better deals than their limited credit experience would ordinarily merit because students have above-average earning potential and years of financial needs in front of them.
Finding the best student credit card for your needs should be easy, then. Just pick your favorite from the following list of offers that our editors have identified as being the best credit cards for college students in 2023.
Student Credit Cards Compared
It's important to remember that opening a student credit card is just the beginning. As a student, you must also learn how to manage credit responsibly and how your actions ultimately influence your credit score. Having excellent credit by graduation is a realistic goal, and realizing it could save you a ton of money. You can keep close tabs on your credit score and get personalized money-saving tips by
signing up for a free WalletHub account
.
You can also learn more about these cards and other great offers for people pursuing a degree from our editors' full-length review of
2023's Best Credit Cards for College Students
.
Methodology for Selecting Student Credit Cards to Compare
To identify the best student credit cards for people to consider, WalletHub's editors regularly compare all of the credit cards for college students from our database of 1,500+ credit card offers. In doing so, the goal is to minimize fixed costs and maximize potential savings for the cardholder.
As a result, we start by comparing student credit card fees and ruling out any cards that are prohibitively expensive. We then estimate how much each card's rewards would save the average cardholder who pays the bill in full every month, plus how much the cards' interest rates would cost someone paying off a balance over the course of several months. This comparison ultimately leads us to the best student credit cards in the most popular usage categories.
Student Credit Card Comparison FAQ
Comparing student credit cards can be tough. But you've got the knowledgeable WalletHub community on your side. We encourage everyone to share their knowledge while respecting our content guidelines. Please keep in mind that editorial and user-generated content on this page is not reviewed or otherwise endorsed by any financial institution. In addition, it is not the financial institution's responsibility to ensure all posts and questions are answered....show more
show less
Searching for answers...
No
Matching Results
View More Questions
Not Finding Your Question?

Ask Your Own
Featured Credit Cards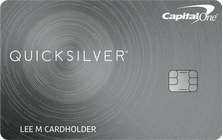 Expert Opinions
Since student credit cards are the subject, we're taking you back to school for some extra-credit advice on the best ways for students to use plastic and the biggest mistakes to avoid. We posed the following questions to a panel of experts, and you can check out their bios and responses below.
What attributes would you say the best student credit cards share?
What is the best way for a college student to use a credit card?
What is the biggest mistake that college students make with credit cards?
What is your best piece of advice for a college student who is considering applying for a credit card?
Should credit cards be easier or harder for college students to get (or is it just right)?
We work hard to show you up-to-date product terms, however, this information does not originate from us and thus, we do not guarantee its accuracy. Actual terms may vary. Before submitting an application, always verify all terms and conditions with the offering institution. Please let us know if you notice any differences.
† Approval Odds are WalletHub estimates intended to gauge your likelihood of approval for a particular product. Approval Odds are based on WalletHub data and are not provided or endorsed by the lender. Approval Odds are not meant to imply or guarantee that you will be approved by the lender or that credit will be extended. WalletHub may share your information with third-parties in order to show personalized offers, as well as enable you to interact more easily with pre-fill forms or applications. You can opt-out of sharing your personal info here.
Ad Disclosure: Certain offers that appear on this site originate from paying advertisers, and this will be noted on an offer's details page using the designation "Sponsored", where applicable. Advertising may impact how and where products appear on this site (including, for example, the order in which they appear). At WalletHub we try to present a wide array of offers, but our offers do not represent all financial services companies or products.

Editorial and user-generated content on this page is not provided, commissioned, reviewed, approved or otherwise endorsed by any issuer.
Your web browser (Internet Explorer) is out of date and no longer supported.
Please download one of these up-to-date, free and excellent browsers: