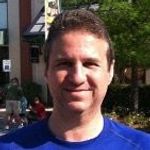 Yes, the Citi® Diamond Preferred® Card is hard to get, as it requires at least good credit (a credit score of 700+) for approval. Citi will also consider your payment history, credit utilization, and annual income to help determine if you qualify.
What to know before applying for the Citi Diamond Preferred:
It's worth noting that the Citi Diamond Preferred will be harder to get for some people, seeing as the average credit score in the U.S. is close to the minimum required...