CB2 Store Card Reviews: Is It Worth It? (2023)
Reviews, rates, fees, and rewards details for The CB2 Store Card. Compare to other cards and apply online in seconds
John Kiernan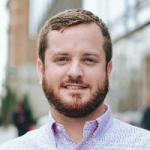 WalletHub
No membership fees
Qualify with fair credit
High regular APR
Deferred interest
CB2 Store Card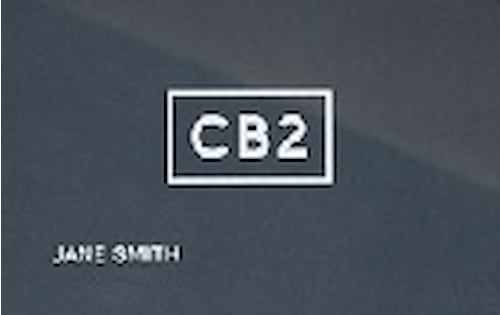 CB2 Store Card
Info about CB2 Store Card has been collected by WalletHub to help consumers better compare cards. The financial institution did not provide the details.
Rewards
APR
Reviews
Q&A
Contact
Rewards
APR
WalletHub Review
Q&A
Customer Reviews
Excellent Credit, Good Credit, Fair Credit
Rewards
Earn 10% back in reward dollars on merchandise purchases at CB2 and Crate and Barrel.
Reward Certificates are issued in $20 increments with a maximum of 10,000 Reward Dollars being redeemed in any one billing cycle and are valid for 90 days.
You can chose to earn reward dollars on purchases or receive everyday 6 months special financing.
APR on Purchases
0% intro APR for 6 - 24 months, 31.74% (V) APR after that
Balance Transfer
Balance Transfers Not Allowed
WalletHub Review
CB2 Store Card Pros & Cons
CB2 Store Card's Additional Info
| | |
| --- | --- |
| cash advance fee | N/A |
| cash advance APR | N/A |
| foreign transaction fee | N/A |
| smart chip | No |
| max late fee | $41 |
| max overlimit fee | $0 |
| max penalty APR | None |
| grace period | 23 days |
Deferred Interest Details: No interest if paid in full within 6 months on purchases of at least $749.
Deferred Interest Details: No interest if paid in full within 12 or 24 months on purchases of at least $1,499 or $2,999, respectively.
Compare The CB2 Store Card vs. Other Cards
Purchase Intro APR
0% for 6 - 24 months
Purchase Intro APR
0% for 15 months
Purchase Intro APR
Not Offered
Transfer Intro APR
Not Offered
Transfer Intro APR
0%

for 15 months

|

Transfer Fee:

5% (min $5)
Transfer Intro APR
Not Offered
Regular APR
18.99% - 28.99% (V)
Regular APR
17.99% or 29.49% (Variable)
Rewards Rate
10% in Rewards Dollars
Rewards Rate
1 - 5% Cash Back
Rewards Rate
1 - 5% Cash Back
Questions & Answers
Can't find what you are looking for? Submit your question about CB2 Store Card to our community. Editorial and user-generated content is not provided, reviewed or endorsed by the issuer of this card.
Most Popular
Questions sort

CB2 Store Card Reviews
Share your insights and review the CB2 Store Card
Review sort
1 Star Rating
Was lured into opening the cb2 card for rewards on furniture and rug purchase with the promise of $500 in rewards. Thing is, Synchrony Bank, even tho my credit rating is Excellent, refused to raise my credit limit to the amount of the purchase. Which, C&B Customer Service has yet to transfer even the partial amount of my order from original purchase credit card acct. I would be a frequent shopper with many renovations pending...not now! Cancelling the card and will find my pieces elsewhere! Zero Stars!
Comment
1 Star Rating
Worst customer service and worst conditions ever. Their rewards expire within 90 days and so you better have a need to continue to buy furniture bec god help you if a year later you decide to buy that final armchair. You'll pay full price. They won't even issue a coupon as an apology. And to boot, the MANAGER for the crappy third rate bank that manages the card for them, hung up on me. This is a rewards card I wish I'd never gotten.
Comment
1 Star Rating
My issue is not so much with the credit itself but with the very poor coordination between Crate and Barrel and the card issuing company, Synchrony Bank. I ordered furniture on the Crate and Barrel site and was lured to open a new credit card in order to take advantage of the 6-month no financing charges option. I was immediately approved and paid for the furniture with the new card. Apparently, the furniture was on back order and Crate and Barrel only charged me for 50% of the cost. That was fine but when the furniture finally came into stock and I set up a delivery date, Crate and Barrel attempted to run the card again for the remaining 50% but it was denied. Apparently, they no longer had the right card number because a temporary card number was generated when the card was initially opened. So Crate and Barrel emailed me and told me that my delivery would be cancelled because the credit card number they had on file was denied. Of course, they told me this when I was traveling out of town for a couple of weeks and did not have access to the card, which was back at my home. I called Crate and Barrel to rectify this and they told me I had to talk to Synchrony Bank. I called Synchrony Bank and they refused to address this issue over the phone. I continued to go back and forth between the two businesses with neither one knowing what the other was doing. I think it is very unfair to claim the privileges of operating together by issuing a "Crate and Barrel credit card," but then acting like the business are completing unrelated when any problems arise. It makes for an extremely poor customer experience.
Comment
2 Star Rating
This is practically a scam - employee encouraged me to apply — I have stellar credit — and I was approved for 1K not enough to cover a basic chair. I asked for it to go up to 10k and it was rejected, probably because it was the second request that day. I closed immediately.
Comment
1 Star Rating
BEWARE! I *had* excellent credit - almost 800. I bought nice a leather couch and chair from B&C. The manager talked me into getting their credit card for the rewards. The bank gave me $7500 and I used $5500 on the purchase. Just a couple days later my real bank notified me my credit score dropped 50+ points! I intended to pay it off right away, but didn't have have the chance. I haven't even received the card yet!! I'm not sure why the B&C bank (I don't even know their name!!) made a credit report right away, but I'm NOT happy. I will pay off the card (as soon as I get it), but it will take MONTHS if not YEARS to get my credit back up that high. I'm probably going to have to contact a lawyer and possibly file a suit for credit damage. I've NEVER had anything like this happen. I have the Apple / Barclays card (with a limit that's 2x+ this one!), and bought a lot in the beginning, and this didn't happen. Dirty pool.
Comment
1 Star Rating
Don't fall for their promotion to open account. Opened a card with 20% cash back promotion, but the card was given ridiculous low credit limit that you can't make furniture purchase to make use of that promotion. Spend an hour speaking in the phone to representative, then supervisor to apply to increase the limit but couldn't and they didn't tell the reason. I had excellent credit score and good income with no debt at all!!! Ridiculous! Closed the account immediately!
Comment
1 Star Rating
Bait and switch. They had a special where you can earn 20% reward dollars if you applied and used their card. I applied and was given the lowest credit limit i've ever received...so low, I couldn't actually make my furniture purchase! When I spoke with someone in their 'credit solutions' department, they told me it wasn't a problem with my income, or my credit score (750+), but another parameter which they couldn't tell me over the phone. They mailed me a letter, though, and it should arrive in 10 business days which explains why the increase was declined. When I talked to the supervisor in their credit solutions department, he said I had great credit and a great income, but their 'algorithim' declined to give me an increase and there was nothing they could do. And they can't give me the reason over the phone. Or email. Too bad their "double points" special expires tomorrow.
I feel like such an idiot for even wasting my time with this.... I am kicking myself for falling for this scheme. I never apply for these store cards, but since we were spending so much, 20% would be a nice "extra". Ridiculous! Don't apply!
Comment
1 Star Rating
I have had Crate and barrel credit card for some time. I don\'t use it frequently ,I\'m not buying furniture or kitchen equipment every day, as such i am not using it everyday. I decided to use it to purchase a small item. well crate and barrel under their own volition decided to close my account without my consent (my credit with C&B account was impeccable, I would pay off most of my balance every month, never a late payment. I would effectively have to reapply to RE-open my account which would mean that I would have to have to do a credit inquiry which would affect my credit score on an account that should have remained open. Insane!! if you are not using a card every 6-8 months DO NOT GET THIS CARD! To boot the customer service was totally uncooperative. I will never shop at C&B anymore!!
Comment
1 Star Rating
Verified Customer
Had my C&B credit card for over 10 year for larger purchases. I haven't used it in three years so they just up and close the account. They could have sent me a note saying - hi! Please use your card before we close it for no activity! Instead, they say apparently said F our customer. Close that card. Losers.
Comment
1 Star Rating
the 10% cash back reward is printed out on your bank statement, which you might never find out, and they expire in 90 days without warning!
Comment
WalletHub is an independent comparison service.
We work hard to show you up-to-date product terms, however, this information does not originate from us and thus, we do not guarantee its accuracy. When you click "Apply Now" you will be directed to the offering institution's website. In addition, keep in mind that actual rates and other information may vary for a number of reasons including the applicant's' creditworthiness and differences between an individual's situation and the criteria/assumptions used to generate the information displayed. Before submitting an application, always verify all terms and conditions with the offering institution. Please let us know if you notice any differences.
Ad Disclosure: Offers originating from paying advertisers are noted as "Sponsored" at the top of this page. Advertising may impact how and where offers appear on this site (including, for example, the order in which they appear). At WalletHub we try to present a wide array of offers, but our offers do not represent all financial services companies or products.
Irrespective of whether an offering institution is a paid advertiser, the presence of offer information on WalletHub does not constitute a referral or endorsement of the institution by us or vice versa. Furthermore, offers have not been reviewed or approved by the offering institution. Information is displayed first and foremost to help consumers make better decisions.
Editorial Disclaimer: Editorial and user-generated content on this page is not provided, commissioned, reviewed, approved or otherwise endorsed by the issuer. In addition, it is not the issuer's responsibility to ensure all posts and/or questions are answered.
PURCHASE INTRO APR
0% for 15 months
TRANSFER INTRO APR
0% for 15 months
REGULAR APR
18.99% - 28.99% (V)
REWARDS RATE
1 - 5% Cash Back
BONUS OFFER
$200