First Digital Mastercard®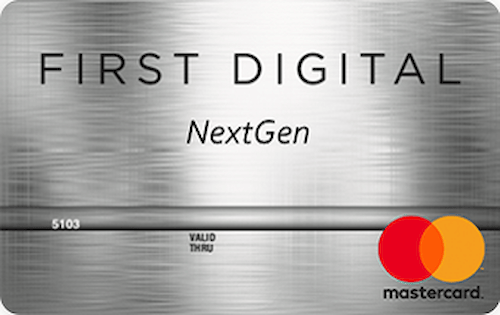 Sponsored Card
Accepted Credit Scores
Fair Credit, Limited History, Bad Credit
Editor's Take
Review: First Digital Mastercard®
The First Digital Mastercard is an expensive unsecured credit card for people with limited or bad credit. It charges a $95 "program fee" prior to account opening and has a $75 annual fee the first year. Then, starting year two, the annual fee drops to $48 but is joined by a monthly fee of $6.25. That's a total of $123 in annual and monthly fees from the second year on.
In return, cardholders get a credit line of at least $300, with no deposit needed. This provides a small amount of emergency borrowing power, but it will be costly to carry a balance from month to month with this card, too. The First Digital Mastercard's interest rate is a whopping 35.99% – nearly twice as high as the
average credit card APR
.
First Digital Mastercard cardholders also get the opportunity to build credit with responsible use, as the card reports account information to the three major credit bureaus on a monthly basis. But all major credit cards report to credit bureaus monthly, including secured credit cards, and most of them are much less expensive than the First Digital Mastercard.
Below, we'll highlight the biggest strengths and weaknesses of this offer to help you decide whether applying for the First Digital Mastercard is really the right move for you.
First Digital Mastercard Review Highlights:
High one-time fee: $95
Most credit cards do not charge one-time fees that you have to pay before opening an account. But some unsecured credit cards for people with bad credit, such