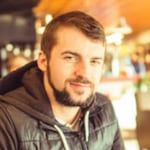 The easiest way you can pay your QVC Credit Card is online. Alternatively, you can make a payment over the phone at (877) 490-1787, or by mail. The QVC Credit Card also allows cardholders to set up automatic payments.
How to Pay Your QVC Credit Card
Online: Log in to your online account and click on "Make a Payment." Then, choose how much to pay, when to pay it, and where the payment is coming from.

You can...