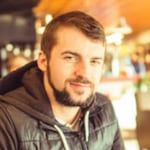 The REI Credit Card benefits include concierge services, extended warranty, and trip cancellation insurance. In addition, this card offers exclusive offers on ride-sharing, food delivery, online shopping ,and more. All these perks are offered as part of the World Elite Mastercard benefits.
Here are the REI Credit Card benefits:
Extended Warranty: Doubles the manufacturer's warranty (up to 2 years) on eligible purchases.
Price Protection: If the price of an eligible purchase drops within 120...