Shell Gas Card Reviews: Is It Worth It? (2023)
Reviews, rates, fees, and rewards details for The Shell Gas Card. Compare to other cards and apply online in seconds
John Kiernan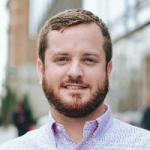 WalletHub
No membership fees
High rewards rate
Qualify with fair credit
Spending caps on rewards
High regular APR
Shell Gas Card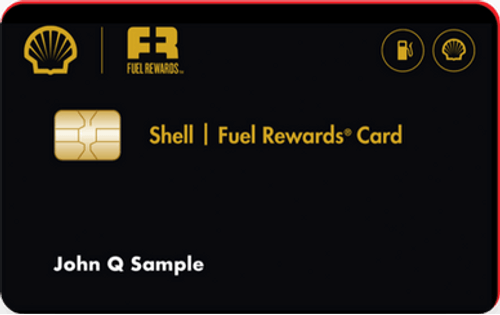 Shell Gas Card
Info about Shell Gas Card has been collected by WalletHub to help consumers better compare cards. The financial institution did not provide the details.
Rewards
APR
Reviews
Q&A
Contact
Rewards
APR
WalletHub Review
Q&A
Customer Reviews
Excellent Credit, Good Credit, Fair Credit
Rewards
Save 30¢/gallon (up to 35 gallons) on your first 5 Shell fuel purchases made by 10/31/2023. Available to new accounts only. Apply by 6/30/2023.
Save 10¢/gallon (up to 35 gallons) every time you fill up. Savings applied instantly at the pump at participating Shell locations.
10% Shell rebates on your first $1,200 Shell non-fuel purchases (per year).
Rebates will be automatically redeemed by applying the rebates as a credit against Shell purchases made with your card in subsequent billing cycles.
APR on Purchases
31.49% (V)
Balance Transfer
Balance Transfers Not Allowed
WalletHub Review
Shell Gas Card Pros & Cons
Shell Gas Card's Additional Info
| | |
| --- | --- |
| cash advance fee | 5% (min $10) |
| cash advance APR | 29.99% (V) |
| foreign transaction fee | N/A |
| smart chip | Yes, chip-and-signature |
| max late fee | $40 |
| max overlimit fee | $0 |
| max penalty APR | None |
| grace period | 25 days |
If you are approved for the Card, you will be automatically enrolled in the Fuel Rewards ® program and receive instant Gold Status.
Questions & Answers
Can't find what you are looking for? Submit your question about Shell Gas Card to our community. Editorial and user-generated content is not provided, reviewed or endorsed by the issuer of this card.
Most Popular
Questions sort
Compare The Shell Gas Card
Purchase Intro APR
Not Offered
Purchase Intro APR
Not Offered
Purchase Intro APR
Not Offered
Transfer Intro APR
Not Offered
Transfer Intro APR
Not Offered
Transfer Intro APR
Not Offered
Regular APR
26.99% - 29.99% (V)
Rewards Rate
10 ¢ / gallon
Shell Gas Card Reviews
Share your insights and review the Shell Gas Card
Review sort
1 Star Rating
I got this card expecting some bonus for buying my gas at the gas station down the road but instead they give you bonuses for going to hotels like the Ramada and Hilton. I dont even understand the Shell Gas Card AT ALL? Why would you be giving me money back for airline tickets when I'm trying to buy fuel for my car. Isn't rewarding me for airplanes like counterintutive because they should want me to drive isntead of fly? Please shell give me bonuses for buying gas not for hotels and stuff. This card also does not give me anything worth going to Shell and it makes me sad
Comment
2 Star Rating
The main benefits of the Shell gas card are kind of misleading, as there are little to no benefits using this card for gas purchases. You're going to see the main benefit if you are a frequent traveler and stay at hotels such as Holiday Inn, Hilton and Ramada. You'll get up to 10% cash back at major hotel chains, and 5% back on airlines and car rentals. I would only recommend this card if you are a frequent traveler, as the $25 annual fee might set you back more than the rewards you'll earn if you only stay at a hotel one or two nights per year.
Comment
3 Star Rating
Though I don't travel as much as I used to this is a card I could see myself using in the future. I plan to travel to Brazil in the near future and the cash back percentages seem to be very nice and exactly what I would need. The only problem is I have seen other cards with much better cash back rewards than this one, and for frequent travelers getting a higher percentage back would be great. I'd definitely pick up this card if I had the chance, though, simply because it's one of the better ones I have seen, though not the best by any means.
Comment
3 Star Rating
I can see how this card might appeal to a particular sort of user, but it just doesn't work for me. If I traveled frequently the 10% cash back and 5% cash back on airlines would be very attractive. Unfortunately I don't travel much so these positives don't out weigh the negatives. Those negatives being an annual fee of $25 and a rate of 24.99%. I use credit cards just for the ease of payment and for short-term loans. I don't want to have to pay to use a credit card and I want my interest payments to be manageable. But again if your are a frequent traveler the discounts of up to half off and the travel reservation services could make this the right card for you.
Comment
4 Star Rating
Sounds good
Comment
WalletHub is an independent comparison service.
We work hard to show you up-to-date product terms, however, this information does not originate from us and thus, we do not guarantee its accuracy. When you click "Apply Now" you will be directed to the offering institution's website. In addition, keep in mind that actual rates and other information may vary for a number of reasons including the applicant's' creditworthiness and differences between an individual's situation and the criteria/assumptions used to generate the information displayed. Before submitting an application, always verify all terms and conditions with the offering institution. Please let us know if you notice any differences.
Ad Disclosure: Offers originating from paying advertisers are noted as "Sponsored" at the top of this page. Advertising may impact how and where offers appear on this site (including, for example, the order in which they appear). At WalletHub we try to present a wide array of offers, but our offers do not represent all financial services companies or products.
Irrespective of whether an offering institution is a paid advertiser, the presence of offer information on WalletHub does not constitute a referral or endorsement of the institution by us or vice versa. Furthermore, offers have not been reviewed or approved by the offering institution. Information is displayed first and foremost to help consumers make better decisions.
Editorial Disclaimer: Editorial and user-generated content on this page is not provided, commissioned, reviewed, approved or otherwise endorsed by the issuer. In addition, it is not the issuer's responsibility to ensure all posts and/or questions are answered.
PURCHASE INTRO APR
Not Offered
TRANSFER INTRO APR
Not Offered
REGULAR APR
26.99% - 29.99% (V)
REWARDS RATE
None
BONUS OFFER
None