Extended Car Warranty: Is It Worth It?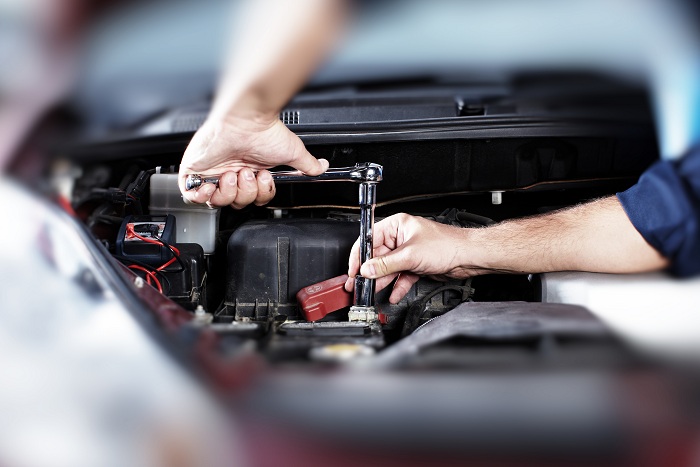 When purchasing a car – even some used cars – you'll be faced with a decision about whether to purchase an extended warranty to protect yourself from expensive car repair bills. Before paying for one of these plans, it's important to know what you're buying and what your alternatives are.
In general, there are three similar products currently offered to supplement a manufacturer's original warranty:
Auto manufacturer extended warranties and service contracts
Third party backed extended warranties and service contracts
Car repair insurance
You can learn about the third option, car repair insurance, in our car repair insurance guide. Here we'll focus on the first two options.
Extended service contracts are essentially insurance. Given their cost – on average about $1,200 – and what they cover, they're pretty expensive insurance. They may make sense for people who want to remove some of the uncertainty from the costs of car ownership, but in general, it's rare for people to get more back on the warranty than they spent to purchase it.
But if you want the peace of mind that these plans can offer, your best bet is generally to purchase the extended warranty offered by your vehicle's manufacturer. Read on to find out why.
What Is An Extended Warranty?
Extended warranties are most accurately called "extended service agreements" or "service contracts." According to the Federal Trade Commission, "a warranty is included in the price of an item; a service contract costs extra." The FTC also warns, "It's an add-on that might not be worth the price."
When you purchase a new car, you'll get a certain level of warranty coverage at no extra cost. These new car warranties are fairly comprehensive, but they do have some exclusions, and their terms are limited. As an example, new Ford and Toyota cars come with these warranty terms:
Example of New Car Warranty
Bumper to Bumper
3 years/36,000 miles
Powertrain (Engine and Transmission)
5 years/60,000 miles
Body Rust Through
5 years
An extended warranty allows you to continue coverage for auto repairs after the new car warranty runs out. You'll be offered a range of options, from plans that match the original warranty's bumper-to-bumper coverage, to cheaper plans that only cover a limited list of repairs.
The more comprehensive extended warranties provide additional peace of mind with towing services, rental coverage, and travel insurance.
All warranties and service contracts have certain exclusions. Common exclusions for both new car warranties and extended service agreements include the following:
Running Costs: tires, windshield wipers, brake pads
Regular Maintenance: oil, coolant, other fluids (maintenance is covered by some extended warranty plans)
Car Interior: dash, stereo, seat upholstery
Lamps: headlights, blinkers, running lights
Lack of Preventive Maintenance: allowing the coolant to run dry - for example - may void the warranty
Buying an Extended Warranty
Manufacturer extended warranties are available at the time you purchase your car, but you don't need to make a decision that day. An extended warranty is still available for some period of time after purchase, usually any time before the original warranty expires.
Buying on the day you purchase your car makes it possible to roll the cost of the extended warranty in with your financing. This provides convenience but it also means you'll pay interest on the cost of the extended warranty. If you can afford it, avoid this added expense – you'll save money and have plenty of time to ponder a potential purchase.
If you did purchase a plan and have buyer's regret, you should be able to cancel the extended warranty and get a refund that's prorated for how long it's been in effect.
If you're not buying new, an extended warranty may still be an option. Many manufacturers offer extended warranties with certified used cars, sometimes including them in the cost of the vehicle.
The price of an extended warranty varies widely depending on the car you drive and the breadth of coverage you choose, but people pay about $1,200 on average. Keep in mind the price is often negotiable.
Manufacturer vs. Third Party Extended Warranties
Extended Warranties are offered by your car's manufacturer, but they can also be purchased from third-party companies.
Many third party extended service providers are reputable, but general customer satisfaction tends to be higher for service plans offered by auto manufacturers. If you do choose a third-party plan, make sure to research the issuer thoroughly before making a purchase. The Better Business Bureau has received thousands of complaints from customers of less-than-reliable warranty companies. And be alert when opening your mail: Some unscrupulous vendors will contact you via mail or phone when your original warranty is close to expiration, and their pitch may be designed to make you think they represent your car's manufacturer.
Here are some of the common differences between manufacturer and third party extended warranties:
| | Manufacturer | Third Party |
| --- | --- | --- |
| Parts | Factory parts | Aftermarket parts |
| Technicians | Factory trained (dealer) | Authorized network |
| Location | Must service at a dealer | Any authorized shop |
| When You Sell the Car | Warranty transfers to new owner | There may be a transfer fee |
| Ease of Refund | Easy to cancel and get a prorated refund | Variable, some easier than others |
| Customer Satisfaction | Higher | Lower |
| Price | Similar pricing | Similar pricing |
| Out Of Pocket Costs | Deductible (if your plan has one) | Deductible (if your plan has one), plus you may need to pay the mechanic and get reimbursed |
Should You Buy An Extended Warranty?
In terms of dollars, cents and probabilities, extended warranties generally aren't a good value. Consumer Reports surveyed its readers and found that most people who purchased an extended warranty saved less on repairs then they paid for the contract.
But purchasing an extended warranty isn't always a purely monetary decision. For some people, the peace of mind can be worth the price. Just make sure you're clear on your vehicle history as well as your own priorities. Before jumping in, ask yourself the following questions:
How reliable is your car? If your car is known to be less reliable you may be happier with an extended service agreement. On the other hand, if you deliberately chose a reliable car, you're less likely to need, or be happy with, an extended warranty.
Do you have an emergency fund? Do you maintain sufficient savings to manage an auto repair emergency? Saving the money you would spend on a warranty can help you build an emergency fund that can be used for many kinds of unexpected expenses.
Do you trust your mechanic? Do you already have a trusted auto repair shop that charges reasonable prices? This may make extra warranty coverage less important.
What insurance do you already have? Before paying for extras like roadside assistance and rental reimbursement, make sure you don't have overlapping coverage from your car insurance.
Checklist: Shopping For an Extended Service Agreement
Whether you're considering a manufacturer or third party service agreement, make sure you know the following details before you buy.
| | | |
| --- | --- | --- |
| | Who's behind it? | This is especially important to know for third party products. |
| | Factory parts? | Does the warranty specify the brand or quality of parts used? |
| | Where? | How much choice do you have in terms of where your car is serviced? |
| | What's covered? | If it's not listed, assume it isn't covered. |
| | Who pays? | Does the shop bill the warranty company directly or do you have to submit for reimbursement? |
| | How many years/miles? | Understand how long your car is covered. |
| | My responsibilities | Neglecting maintenance or installing certain aftermarket accessories may void your agreement. |
Learn More About Specific Options?
The following links lead to extended service agreements pages from the largest auto manufacturers and third party providers.
Image: kurhan/Shutterstock
Was this article helpful?
Awesome! Thanks for your feedback.
Thank you for your feedback.