Please find below financial advisors in California. Use the filters to refine or expand your financial advisor search.
Updating
Financial Advisors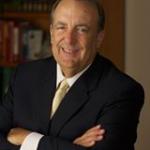 Guy's experience in the business and estate planning fields is extensive. He has completed many estate plans for families with a net worth in excess of $25,000,000 working with nationally known estate planning attorneys. Guy helped found the National Association of Family Wealth Counselors and was a founding Board Member in The Stewardship Alliance – a group of professionals dedicated to providing legacy and wealth planning to high net worth donors to Christian ministries. He completed the Professional Mentoring Program in 1999 and has lectured at various estate planning council meetings, spoken at many CLU Institutes and has been featured on several A frequent writer and speaker, Guy has spoken to advisors in more than five countries. His most recent book "Market Tune-up" is a recounting of lessons he learned that helped him stay Top of the Table. Other books Guy has written include "Investment Alchemy," a guide to stock market management; "Why People Buy," and "Baker's Dozen – 13 Principles for Financial Success"; each with over 20,000 in print. His best sales idea is "The Box", an easily understood discussion about the fundamentals of life insurance. Over 500,000 copies have been distributed throughout the financial services industry. In 2006, Guy was elected Secretary of The Executive Committee of The Million Dollar Round Table – the Premier Financial Services Organization with over 35,000 members. Guy has completed his tenure as President in 2010. He was MDRT Foundation President in 2000 and a member of Advanced Association of Life Underwriters (AALU), a Washington D.C. based organization dedicated to working with Congress to formulate industry favorable legislation, and the National Association of Family Wealth Counselors. He received the Pacific Life Preston Hotchkis "Distinguished Achievement Award". In 1986 Guy formed BTA Advisory Group, a multi-disciplinary organization serving the needs of wealthy families and owners of closely held businesses. Each of BTA's sister organizations are managed by an experienced professional and partner. In addition to Wealth Teams Solutions, other organizations include The Stewardship Advisors, an estate and legacy planning consulting firm; BMI Consulting, a national management consulting firm specializing in the succession and compensation issues and problems facing closely-held businesses; Economic Research Institute, a compensation and benefits consulting firm; Baker Jensen Investment Advisors, a registered investment advisor. BTA Advisory Group remains primarily an insurance and financial products marketing company. Guy earned a BS/Economics in 1967 from Claremont McKenna College and an MBA/Finance in 1968 from the University of Southern California; Guy earned a Chartered Life Underwriter (CLU) designation in 1972 and became a Chartered Financial Consultant (ChFC) in 1981. He holds a Master's degree in Financial Services (MSFS) and a Master's in Management (MSM). In addition, Guy is a Certified Financial Planner (CFP), and a Registered Health Underwriter (RHU). Guy has received his Certified Family Wealth Counselor designation and is a Investment Advisor Representative (IAR). Guy has served on the Board of the Mission Hospital Foundation, and is Chairman of American Family Living. He is an Elder at Grace Church after serving as Chairman of the Deacon Board. He is a Founding Trustee for Grace Classical Academy, a private school for families seeking a classical education. Guy has served as a major gifts fund-raiser for the Orange County Center for Performing Arts and on the fund raising committee for South Coast Repertory; an Advisory Board member for the South Coast YMCA, a Board member of Orange County Teen Challenge. Guy is a past President of the Claremont McKenna Alumni Association, and a member of CMC's Board of Trustees and on the Advisory Board of the Torrey Institute at BIOLA University.…show more
Specialties:
Asset Management
'
Life Insurance
'
Retirement Planning
15520 Rockfield Blvd., Irvine, CA 92618
Lincoln Financial Advisors Corporation
1
Review
William Fortner is a financial advisor with Lincoln Financial Advisors Corporation primarily works with High Net Worth Individuals, Individuals. William Fortner operates out of San Ramon, CA.
Specialties:
Asset Management
'
Charitable Giving
'
College Planning
'
Comprehensive Financial Planning
'
Employee Benefit Plans
'
Estate Planning
'
Long-Term Care
'
Retirement Planning
'
Tax Planning
3000 Executive Parkway Suite 400, San Ramon, CA 94583
Taylor Schulte, CFP® is founder and CEO of Define Financial, responsible for company's vision, strategy and execution. Schulte is passionate about helping clients create successful financial plans, accumulate wealth and plan for retirement. While he works with a range of individuals and small businesses, Schulte has a keen understanding of young professionals' financial needs and infuses industry-leading technology into his practice to optimize client results and experience. Prior to founding Define Financial in early 2014, Schulte served as a financial advisor at Morgan Stanley and launched the San Diego operations for Beverly Hills Wealth Management, where he spent two years growing his client base. Just recently, Schulte was honored with the 2015 Five Star Wealth Manager Award, a recognition limited to less than five percent of wealth managers in San Diego and the 2015 Metro Movers award, which recognizes professionals making outstanding contributions to their professions. He has been featured in a number of national and local publications, including The Wall Street Journal, MainStreet.com, AdviceIQ, Bloomberg News, San Diego Business Journal and San Diego Magazine. Schulte holds a Bachelor of Science degree in Business Management from the University of Arizona and an Executive Financial Planner Advanced Certificate from San Diego State University. He holds the CFP® designation, exemplifying his commitment to the highest standards of integrity and professionalism in the industry, and is a member of the Financial Planning Association. When he isn't busy developing customized financial plans to ensure his clients' success, Schulte enjoys traveling with his wife, playing golf and discovering new restaurants in his hometown of San Diego. He also regularly contributes to the San Diego Downtown News.…show more
Specialties:
Asset Management
'
Business Insurance
'
Charitable Giving
'
College Planning
'
Comprehensive Financial Planning
'
Estate Planning
'
Retirement Planning
'
Tax Planning
750 B St. , San Diego, CA 92101
Dan Sullivan is the writer behind the Chartist newsletter and websites. He manages the Chartist 'actual cash account' and makes recommendations to his readers on which stocks to purchase and sell. Dan follows a policy of relative strength as an investor.…show more
P.O. Box 758, Seal Beach, CA 90740
Lincoln Financial Advisors Corporation
1
Review
Maureen Mackowski is a financial advisor with Lincoln Financial Advisors Corporation, which primarily works with High Net Worth Individuals and Corporations, Investment Vehicles, or Other Businesses. Maureen Mackowski operates out of Sausalito, CA.…show more
180 Harbor Drive Suite 205, Sausalito, CA 94965
Alexander G Montano is a financial advisor with Paladin Capital Partners, Inc. Alexander Montano operates out of Irvine, CA.
18300 Von Karman Avenue Suite 700, Irvine, CA 92612