Updating
Financial Advisors
Jason A. Buehner is licensed as a financial advisor and is based out of Columbus, OH. Buehner works for Traction Wealth Advisors - A private wealth advisory practice of Ameriprise...
show more
Specialties:
Asset Management
'
Comprehensive Financial Planning
530 W Spring St Ste 150, Columbus, OH 43215
Richard C Schuster is a financial advisor with Lpl Financial LLC, which primarily works with Individuals and High Net Worth Individuals. Richard Schuster operates out of Gahanna, OH.
Specialties:
College Planning
'
Comprehensive Financial Planning
'
Employee Benefit Plans
'
Estate Planning
'
Retirement Planning
1375 Cherry Way Dr, Ste 220, Columbus, OH 43230
Commonwealth Financial Network
I deliver personalized financial advice to help you achieve your goals, today and tomorrow, through our Confident Retirement approach. I take the time to understand what's truly important to you....
show more
Specialties:
Asset Management
'
Comprehensive Financial Planning
530 W Spring St Ste 150, Columbus, OH 43215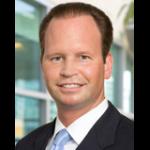 Bob Roach has represented Northwestern Mutual since 1968. A Wealth Management Advisor, he currently serves as the Business and Estate Planning Specialist for the Columbus agency. Bob has qualified every... show more
Specialties:
Asset Management
'
Comprehensive Financial Planning
'
Estate Planning
800 Yard St Ste 300, Columbus, OH 43212