Please find below financial advisors in Edinburg, TX. Use the filters to refine or expand your financial advisor search.
Updating
Financial Advisors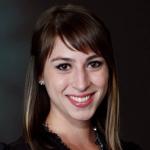 Nicki has had a long-standing experience in the financial services industry. She started working with Wachovia Securities in Mission, TX during high school. Once she started her university studies, she transitioned to the Austin branch and became their investment plan coordinator. She now specializes in Investment Plans, Retirement Products, and Insurance Solutions. While in Austin, Nicki's college years were spent at a small private institution called Saint Edwards University. Her Professors emphasized a development of an international perspective through business concepts, economics, and global studies. Throughout that time, she spent time abroad in Chile and Argentina focusing on her Spanish studies. In her fourth year she graduated from the University of St. Edwards with a Bachelor's degree in Spanish International Business. Shortly after, she became a registered financial advisor with Wells Fargo Advisors and went on to attain a designation as a Chartered Retirement Planning CounselorSM.…show more
Specialties:
Asset Management
'
Retirement Planning
4900 North 10th Street; Northtown Centre D-1, Mcallen, TX 78504
Steven W Shirley is a financial advisor with Ims Securities, Inc. Steven Shirley operates out of Mission, TX.
4109 Mallard Drive, Mission, TX 78572
Byron S Stephens is a financial advisor with Ubs Financial Services Inc., which primarily works with Individuals and Corporations, Investment Vehicles, or Other Businesses. Byron Stephens operates out of Mcallen, TX.…show more
1700 South 10th Street Paseo Plaza Shopping Center, Mcallen, TX 78503
Merrill Lynch, Pierce, Fenner & Smith Incorporated