Updating
Financial Advisors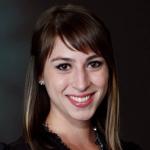 Nicki has had a long-standing experience in the financial services industry. She started working with Wachovia Securities in Mission, TX during high school. Once she started her university studies, she...
show more
Specialties:
Asset Management
'
Retirement Planning
4900 North 10th Street; Northtown Centre D-1, Mcallen, TX 78504
Byron S Stephens is a financial advisor with Ubs Financial Services Inc., which primarily works with Individuals and Corporations, Investment Vehicles, or Other Businesses. Byron Stephens operates out of Mcallen,...
show more
1700 South 10th Street Paseo Plaza Shopping Center, Mcallen, TX 78503
Merrill Lynch, Pierce, Fenner & Smith Incorporated
World Group Securities, Inc.
Bernadette Y Kim is a financial advisor with World Group Securities, Inc. Bernadette Kim operates out of Edinburg, TX.
2617 W. Trenton Suite 1, Edinburg, TX 78539
USAA Financial Advisors Inc.