Updating
Financial Advisors
Morgan Stanley Investment Management
Morgan Stanley Smith Barney LLC
Merrill Lynch, Pierce, Fenner & Smith Incorporated
Carlos M. Benitez is Senior Vice President, at Merrill Lynch, Pierce, Fenner & Smith Incorporated and is based out of Boca Raton, FL. Benitez has successfully completed the Series 3,...
show more
Specialties:
Asset Management
'
Comprehensive Financial Planning
1 Town Center Rd, Boca Raton, FL 33486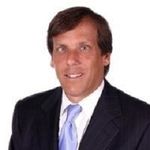 Morgan Stanley Investment Management
David offers comprehensive, inter-generational wealth management services to cooperate executives, business owners, other professionals and their families. David advocates a holistic planning-based approach to finance and investments. He seeks to...
show more
Specialties:
Asset Management
'
Comprehensive Financial Planning
595 South Federal Highway, Boca Raton, FL 33432
As an Oppenheimer Financial Professional I align each client's unique goals, values, and needs with holistic planning and design of investment and insurance strategies. I use an in-depth discovery process... show more
Specialties:
Asset Management
'
Comprehensive Financial Planning
Fort Lauderdale, FL 33301