Please find below financial advisors in New Jersey. Use the filters to refine or expand your financial advisor search.
Updating
Financial Advisors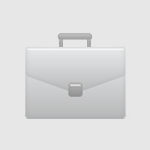 Ronald A Furst is a financial advisor with Laidlaw & Company (uk) Ltd. Ronald Furst operates out of North Brunswick, NJ.
30 Riverbend Drive, North Brunswick, NJ 08902
Knowledge is power. It's also the foundation for intelligent, well-considered decisions. When you have retirement in sight, sound decisions are vital in helping you pursue your goals and avoid costly mistakes that can affect your future. As a financial professional, I am committed to helping people just like you create solutions for their retirement assets. Once I understand your risk tolerance, time horizon and goals, I'll work diligently to develop a program that carefully balances investment strategies with preserving principal. Today's economic environment brings challenges. But along with challenges come opportunities and potential rewards. I work closely with my clients to evaluate those opportunities and get in position to reap those rewards. I enjoy helping people build a solid financial foundation for the future. I invite you to check out all the material on my website. If something prompts a question, please send me a quick email or call my office. I would enjoy speaking with you.…show more
Specialties:
Annuities
'
Asset Management
'
College Planning
'
Comprehensive Financial Planning
'
Estate Planning
'
Life Insurance
'
Long-Term Care
'
Retirement Planning
'
Tax Planning
485C Route 1 South Suite 215, Iselin, NJ 08830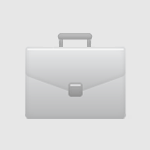 Paul C Lobosco is a financial advisor with The Investment Center, Inc. Paul Lobosco operates out of Red Bank, NJ.
5 Camelot Court, Red Bank, NJ 07701