Updating
Financial Advisors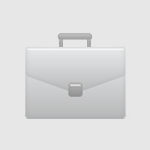 Ronald A Furst is a financial advisor with Laidlaw & Company (uk) Ltd. Ronald Furst operates out of North Brunswick, NJ.
30 Riverbend Drive, North Brunswick, NJ 08902
A veteran of the financial world, Stephen Humphrey has dedicated his career to helping clients of all levels secure their financial freedom. With over 35 years of experience, Stephen has...
show more
Specialties:
Asset Management
'
Comprehensive Financial Planning
'
Estate Planning
'
Retirement Planning
'
Tax Planning
485C Route 1 South Suite 215, Iselin, NJ 08830