Updating
Financial Advisors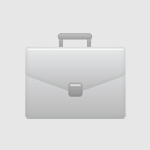 Annelise Waterfall Mccauley
Annelise W Mccauley is a financial advisor with Valmark Securities, Inc. Annelise Mccauley operates out of Akron, OH.
121 South Main Street Suite 300, Akron, OH 44308
My approach starts with taking the time to understand what matters most to you. We will get into the numbers, but FIRST we need to understand the context in which...
show more
Specialties:
Asset Management
'
Charitable Giving
'
Comprehensive Financial Planning
'
Retirement Planning
'
Tax Planning
1640 Corporate Woods Circle, Uniontown, OH 44685
I'm the founder of JGR Financial Solutions…a firm committed to providing financial planning solutions in terms you can understand. When it comes to personal finances, my top priority is to...
show more
Specialties:
College Planning
'
Comprehensive Financial Planning
'
Health Insurance
'
Life Insurance
'
Retirement Planning
'
Tax Planning
1967 East Maple Street, Suite 132, North Canton, OH 44720