Please find below financial advisors in North Carolina. Use the filters to refine or expand your financial advisor search.
Updating
Financial Advisors
Brian E Cone is a financial advisor with Tcw Funds Distributors. Brian Cone operates out of Charlotte, NC.
6000 Fairview Rd 12th Floor, Charlotte, NC 28210
First Command Financial Planning Inc.
1
Review
Raymond James Financial Services Advisors Inc
1
Review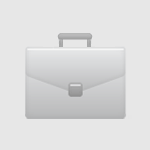 Catherine L Mewborn is a financial advisor with Sterne Agee Financial Services, Inc. Catherine Mewborn operates out of Wilmington, NC.
3013 Joy Place, Wilmington, NC 28409