Updating
Financial Advisors
Eric L. Russell is licensed as an financial adviser, employed by J.P. Morgan Securities, and is based out of Oklahoma City, OK. He is a graduate of University of Central...
show more
Specialties:
Annuities
'
Asset Management
'
Business Insurance
'
Charitable Giving
'
College Planning
'
Comprehensive Financial Planning
'
Employee Benefit Plans
'
Estate Planning
'
Health Insurance
'
Life Insurance
'
Long-Term Care
'
Retirement Planning
'
Tax Planning
7400 S. Pennsylvania Avenue , Oklahoma City, OK 73159
As a Financial Advisor with Wells Fargo Advisors, I can offer you a wide range of services, from helping you select individual investments to developing a retirement plan. With access...
show more
Specialties:
Retirement Planning
6303 Waterford Boulevard, Suite 100, Oklahoma City, OK 73118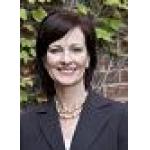 Raymond James Financial Services Advisors Inc
Raymond James Financial Services Advisors Inc
Westside Investment Management, LLC
Raymond James Financial Services Advisors Inc
Eide Bailly Advisors, LLC