Please find below financial advisors in South Carolina. Use the filters to refine or expand your financial advisor search.
Updating
Financial Advisors
I fix things. My specialties are financial planning, financial literacy education, and investment advice, but over my 30-year career, I've been able to help people fix problems with money, construction projects, meetings, sentence construction, culinary disasters, and academic difficulties. I wish I were like Samantha of the TV show Bewitched and could just twitch my nose to repair everyone's problems. Unfortunately, no magic erupts when I twitch my nose. I help clients using my knowledge, experience, and hard work...although I like to think that our working together has its own magic. My work as a financial literacy educator, financial planner, investment advisor, professor, teacher, copy-editor, writer, presenter, negotiator, researcher, and office manager in a diverse cross section of business, educational, and government organizations has helped me gain the depth of knowledge needed to advise my clients in all aspects of sound financial planning and investment. I have been described as a fast, cheerful, flexible worker who rapidly resolves unexpected problems and project difficulties. I manage work quality and time based on guidelines provided and use my talents to provide customers with top-notch service.…show more
Specialties:
Asset Management
'
College Planning
'
Comprehensive Financial Planning
'
Retirement Planning
'
Tax Planning
2021's Best Financial Advisor

in South Carolina
Savannah River Research Campus, 227 Gateway Drive, #159, Aiken, SC 29803
Intervest International Equities Corporation
1
Review
Travis M Moore is a financial advisor with Intervest International Equities Corporation. Travis Moore operates out of Summerville, SC.
810 Travelers Boulevard Suite A-1, Summerville, SC 29485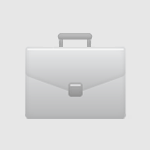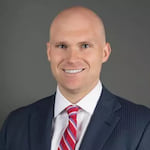 Before joining Morgan Stanley, Mike was the President and Founder of The Connected Financial Group, a fee-based financial planning firm. Mike is a graduate of The Johns Hopkins University with a degree in Applied Mathematics with a concentration in Economics. Mike has earned the Certified Financial Planner™ (CFP®) and Chartered Financial Consultant® (ChFC®) designations. Mike focuses on working with successful business owners and families who among other things, strive for a work-optional lifestyle. Mike lives on Daniel Island outside of Charleston, South Carolina with his wife Rebeca and two daughters Catherine and Madeline. In his free time, he enjoys playing tennis and golf. Mike is also a huge Minnesota Vikings and Georgia Bulldogs fan.…show more
Specialties:
Comprehensive Financial Planning
'
Retirement Planning
'
Tax Planning
200 Meeting Street Suite 402, Charleston, SC 29401
Raymond James Financial Services Advisors Inc
1
Review
Sage Southeastern Securities, Inc.