Please find below financial advisors in Vancouver, WA. Use the filters to refine or expand your financial advisor search.
Updating
Financial Advisors
Thomas Jensen, Owner and Managing Partner, grew up in Denmark and attended college in the United Kingdom. He and his wife moved to the U.S. in 2003 and now live in Portland, Oregon with their daughter, a cat and a few ornery, cackling chickens. They help him rise and shine. Thomas holds a Masters of Science degree in Economic Development and Anthropology from University of London. He is also a graduate of the Certified Financial Planner Training program at the University of Portland. He has a curious obsession with numbers and finance and believes everyone (even Queen Elizabeth), benefits from financial planning. He also believes that too many people are taken advantage of by self-serving sales people who call themselves financial advisors. Thomas thinks that braggarts who boast about beating the market consistently should read more books, particularly history books. The only true way to achieve long-term growth is to focus on what you can control. Keep costs low and minimize risk. Forget about ?timing? the market or discovering the next ?great thing.? Saving and investing are the means to a meaningful end. The goal? To live the life you want.…show more
Specialties:
Asset Management
'
Comprehensive Financial Planning
1001 SW 5th Avenue suite 1100, Portland, OR 97204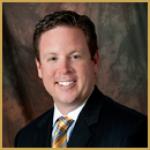 Bradley C Fields is a financial advisor with Kms Financial Services, Inc, which primarily works with Individuals and High Net Worth Individuals. Bradley Fields operates out of Portland, OR.
Specialties:
Asset Management
'
College Planning
'
Comprehensive Financial Planning
'
Employee Benefit Plans
'
Long-Term Care
'
Retirement Planning
6600 Sw 92nd Ave, Suite 260, Portland, OR 97223
Justin Samples is proud to be associated with a firm known for its service and how it relates to clients, because serving your interests is his priority. Just offers comprehensive financial advice and a broad range of solutions to help you and your loved ones live brilliantly, now and in the future. With the right financial advisor, life can be brilliant.…show more
Specialties:
Charitable Giving
'
College Planning
'
Estate Planning
'
Retirement Planning
'
Tax Planning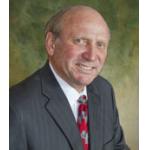 Raymond James Financial Services Advisors Inc