Updating
Financial Advisors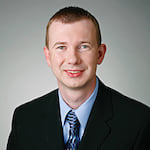 Dmitriy is the founder and president of Sense Financial Services LLC, boutique financial firm specializing in self-directed retirement accounts with checkbook control. He began his career in financial planning and...
show more
Specialties:
Comprehensive Financial Planning
'
Estate Planning
'
Retirement Planning
155 N Riverview Dr. Suite #100, Anaheim, CA 92808
Ms. Becker is a senior vice president and product specialist for Oaktree's Power Opportunities strategy. She is responsible for product marketing, investor relations, and product development activities for the strategy....
show more
333 South Grand Avenue (28th Floor), Los Angeles, CA 90071
David Penniall is a financial advisor with Nrp Financial, Inc.. David Penniall operates out of El Segundo, CA.
Specialties:
Asset Management
'
Charitable Giving
'
Comprehensive Financial Planning
'
Employee Benefit Plans
'
Estate Planning
'
Long-Term Care
'
Retirement Planning
'
Tax Planning
123 S. Marengo Ave. Ste. 200, Pasadena, CA 91101