Please find below financial advisors in Wisconsin. Use the filters to refine or expand your financial advisor search.
Updating
Financial Advisors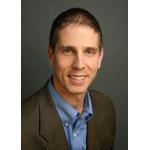 Michael L Scott is a financial advisor with Hornor, Townsend & Kent, Inc., which primarily works with Individuals and High Net Worth Individuals. Michael Scott operates out of Oshkosh, WI.…show more
Specialties:
Charitable Giving
'
Comprehensive Financial Planning
'
Employee Benefit Plans
'
Estate Planning
'
Retirement Planning
Independence Financial LLC 222 Ohio St, Oshkosh, WI 54902
Stephen P Jenson is a financial advisor with Primerica Advisors. Stephen Jenson operates out of New Holstein, WI.
1908 Wisconsin Ave Ste C, New Holstein, WI 53061
Travis G Guyder is a financial advisor with Fidelity Brokerage Services LLC. Travis Guyder operates out of Brookfield, WI.
16020 W Bluemound Road Fountain Square Plaza, Brookfield, WI 53005
Ty is the leading wealth manager for the Ty Bernicke team, and works with successful families, business owners, and foundations. Ty currently works with a limited number of clients that require wealth and/or investment management services. Mr. Bernicke is a Registered Principal with Triad Advisors, Inc., a graduate of the College of Financial Planning, a CERTIFIED FINANCIAL PLANNER™, and has a degree in finance from the University of Wisconsin-Eau Claire. His research on investment management, retirement planning, and tax minimization strategies have been recognized by The Wall Street Journal, Forbes, the New York Times, Futures magazine, and many other well-known national and international publications. Mr. Bernicke has also been recognized by Registered Rep magazine as one of America's Top 100 Independent Financial Advisors in 2007*. Ty is also a contributing author to Forbes "Expert View". Ty Bernicke and Bernicke & Associates, Ltd. gives back to the community and environment through numerous charitable endeavors. Ty spends his free time with his wife, two daughters, and one son. He also likes to fish, golf, and exercise.…show more
Specialties:
Asset Management
'
Comprehensive Financial Planning
'
Estate Planning
'
Retirement Planning
'
Tax Planning
4813 Keystone Crossing, Eau Claire, WI 54701
Merrill Lynch, Pierce, Fenner & Smith Incorporated
2
Reviews
Stifel, Nicolaus & Company, Incorporated
1
Review
Summit Planning Group LLC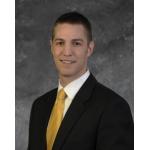 Casey graduated from the University of Minnesota with degrees in Economics and Spanish. His working career began at a national bank where he was manager of consumer lending. In 2003 he moved back to the Milwaukee area to join the family business. Casey is a Certified Investment Management AnalystSM professional. He focuses on: mutual fund and money manager selection, retirement and income planning, corporate retirement plans, and cash and debt management. He lives in Sussex with his wife and two daughters.…show more
Specialties:
Asset Management
'
Retirement Planning
20800 Swenson Dr. Suite 200, Waukesha, WI 53186