Please find below 9 financial planners. Use the filters to refine or expand your financial planner search.
Updating
Financial Advisors
Taylor Schulte, CFP® is founder and CEO of Define Financial, responsible for company's vision, strategy and execution. Schulte is passionate about helping clients create successful financial plans, accumulate wealth and plan for retirement. While he works with a range of individuals and small businesses, Schulte has a keen understanding of young professionals' financial needs and infuses industry-leading technology into his practice to optimize client results and experience. Prior to founding Define Financial in early 2014, Schulte served as a financial advisor at Morgan Stanley and launched the San Diego operations for Beverly Hills Wealth Management, where he spent two years growing his client base. Just recently, Schulte was honored with the 2015 Five Star Wealth Manager Award, a recognition limited to less than five percent of wealth managers in San Diego and the 2015 Metro Movers award, which recognizes professionals making outstanding contributions to their professions. He has been featured in a number of national and local publications, including The Wall Street Journal, MainStreet.com, AdviceIQ, Bloomberg News, San Diego Business Journal and San Diego Magazine. Schulte holds a Bachelor of Science degree in Business Management from the University of Arizona and an Executive Financial Planner Advanced Certificate from San Diego State University. He holds the CFP® designation, exemplifying his commitment to the highest standards of integrity and professionalism in the industry, and is a member of the Financial Planning Association. When he isn't busy developing customized financial plans to ensure his clients' success, Schulte enjoys traveling with his wife, playing golf and discovering new restaurants in his hometown of San Diego. He also regularly contributes to the San Diego Downtown News.…show more
Specialties:
Asset Management
'
Business Insurance
'
Charitable Giving
'
College Planning
'
Comprehensive Financial Planning
'
Estate Planning
'
Retirement Planning
'
Tax Planning
750 B St. , San Diego, CA 92101
Since 2001, Dale Terwedo has married his passion for flying with his desire to make a difference in the lives of others by volunteering his time and resources to Angel Flight. Angel Flight is a non-profit charitable organization of pilots and volunteers who provide transportation to those who are financially distressed or have a time-critical medical condition. Many of Dale's qualities as a volunteer pilot apply to his work as a financial advisor. Precision and logic enable him to assist clients in making smart decisions about their money so they can pursue what is most important to them. Those who join the Terwedo Financial Services client family can expect mutual respect, open communication and a collaborative approach in Dale's professional relationships. His investment approach takes into account long-term financial growth, values-based investing and a balanced approach to risk management. He is a true advocate for clients and provides valuable insight acquired over 30 years in the financial services industry. Life-long learning is essential to adding value for clients. Dale continues to pursue opportunities to expand his knowledge and expertise in order to better serve clients. Dale entered the financial services industry in 1983. All that Dale has achieved in his career and personal pursuits has been through hard work and perseverance. His strong work ethic and integrity may benefit clients in a variety of ways. One of the additional benefits of working with Terwedo Financial Services, LLC, is the large network of respected professionals, including accountants, mortgage brokers, insurance agents, realtors, attorneys, and others which Dale can bring in to provide additional help and advice, allowing for your financial plan to sync and harmonize with other aspects of your life, as well. Dale Terwedo's background and achievements: - Qualifications: CERTIFIED FINANCIAL PLANNERTM Professional; Chartered Financial Consultant®; Chartered Life Underwriter®; ACCREDITED DOMESTIC PARTNERSHIP ADVISORSM Designee; Securities registrations—6, 7, 22, 24, 63, 65 - Honors: 2008 Small Business Executive of the Year - South Snohomish County Chamber of Commerce; 2008 Edmonds Citizen of the Year; 2004 Wings of an Angel Award3 - Industry & Community Involvement: Estate Planning Council of Seattle; National Association of Insurance and Financial Advisors (NAIFA); Financial Planning Association; Northwest Family Business Advisors; Society of CLU/ChFC; Edmonds Daybreakers Rotary, Foundation Committee; Rotary International; Trinity Foundation, Chairman; South Snohomish County Chamber of Commerce; Edmonds Chamber of Commerce; Lake Chelan Chamber of Commerce Dale has been married to Tara for 30 years. They have two sons, Ryan and Aaron. Terwedo family interests include camping, volunteering, church activities and super oval racing. Dale and Tara take pride in leading by example and making a positive impact in the world. The Terwedos volunteer in their church and are actively involved in various boards and organizations in the communities of Seattle and Lake Chelan. For several years, Dale assisted with meals programs for the needy. He was Chairman of the Board for the Lutheran Compass Center, an organization working with the homeless in Seattle and Chairman of his local church. He has worked with the Fred Hutchinson Cancer Research Center, Red Cross and assisted local law enforcement during severe weather events. Dale and his wife have assisted for several years in fundraising for the Pediatric Brain Tumor Foundation. Over the course of his career, Dale Terwedo has earned numerous honors for his character, commitment to others, and professionalism (listed above). Dale has a genuine nature that you truly get what you see. He is a loyal friend, devoted father, experienced advisor, loving husband and inquisitive adventurer.…show more
Specialties:
Annuities
'
Asset Management
'
Business Insurance
'
College Planning
'
Comprehensive Financial Planning
'
Estate Planning
'
Life Insurance
'
Long-Term Care
'
Retirement Planning
'
Tax Planning
100 2nd Ave. S., Suite 300, Edmonds, WA 98020
James Thomas is a financial advisor with Securities, primarily works with Individuals, High Net Worth Individuals. James Thomas operates out of Colorado Springs, CO.
Specialties:
Business Insurance
'
Comprehensive Financial Planning
7045 Campus Drive, Suite 101, Colorado Springs, CO 80920
Gateway Financial Strategies LLC
When my time comes I would like not to have to say "I wish I would have." The reality for most of us is that there will be a list of things we'll look back on. Some great. Some, not so much. That philosophy is foundational in my practice. We can plan for what we would like to happen based on things we can control. But there are lots of things we can't control, which leads us to the process of making choices. Those choices can make all of the difference in completing the financial puzzle or limiting the impact when an unplanned event happens. At the same time, tomorrow is promised to no one. Yesterday, is the past. Today, is a present. Tomorrow is a gift. An Advisor's job is to assist the people that depend on us to find a balance so they don't say "I wish I would have."…show more
Specialties:
Annuities
'
Business Insurance
'
Comprehensive Financial Planning
'
Employee Benefit Plans
'
Estate Planning
'
Health Insurance
'
Life Insurance
'
Long-Term Care
'
Retirement Planning
'
Tax Planning
1700 Reisterstown, Suite 207, Pikesville, MD 21208
As a wealth manager/investment adviser representative, I strategize with private families on the best way to build/preserve their wealth and generate predictable cash flow throughout the retirement years. I also work with CFOs, Controllers, Investment Committees and Human Resources teams to provide service for 401(k) plans with group assets of $1m -$50m. Certified Plan Fiduciary Advisor…show more
Specialties:
Annuities
'
Asset Management
'
Business Insurance
'
Charitable Giving
'
College Planning
'
Comprehensive Financial Planning
'
Employee Benefit Plans
'
Estate Planning
'
Life Insurance
'
Long-Term Care
'
Retirement Planning
'
Tax Planning
2 Executive Circle, Suite 280, Irvine, CA 92614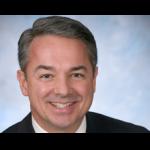 Eric Hutchinson, the president of Hutchinson Financial, is a Certified Financial Planner professional, an Accredited Investment Fiduciary, a Chartered Life Underwriter and a Chartered Financial Consultant with over 25 years of experience in the areas of Financial Planning, Investments, Estate Planning and Tax Planning. He frequently speaks on financial topics to groups throughout Arkansas and has appeared on television for national networks (Bloomberg Television in New York) and local (NBC, CBS, ABC and FOX) affiliates. Professional affiliations include the Financial Planning Association, the Certified Financial Planner Board of Standards and the Investment Management Consultants Association. He is a graduate of Leadership Arkansas, sponsored by the Arkansas State Chamber of Commerce.…show more
Specialties:
Business Insurance
'
College Planning
'
Comprehensive Financial Planning
'
Estate Planning
'
Health Insurance
'
Life Insurance
'
Tax Planning
12511 Cantrell Road, Little Rock, AR 72223
Visionary Wealth Advisors
Mark provides comprehensive financial planning, working directly with his clients to develop goals-based wealth management plans. Building long-term, meaningful relationships with his clients is a top priority. He enjoys being an independent financial advisor, always operating in the best interest of his client – a true fiduciary, and having the opportunity to search for the best solution for each client's individual needs. Mark also works with his clients' CPAs, attorneys and bankers as part of a team approach to planning. Mark is a member of the CarsonAllaria Group, which includes Scott Carson, Principal & Senior Wealth Advisor with more than 25 years of experience, and his brother Joe Allaria,CFP®, Wealth Management Advisor. Together they have developed a team that provides first-class, comprehensive financial planning services to their clients. The team is located in Edwardsville, Ill. Vicky Dietsch is the team's Director of Client Services. Mark earned the CERTIFIED FINANCIAL PLANNER™ designation. The CFP® marks identify those individuals who have met the rigorous experience and ethical requirements of the CFP Board, have successfully completed financial planning coursework and have passed the CFP® Certification Examination covering the following areas: the financial planning process, risk management, investments, tax planning and management, retirement and employee benefits, and estate planning. Mark has a Bachelor's Degree from the University of Evansville and a Master's Degree from Southern Illinois University Edwardsville. Before making a career move to a Financial Planner, he was a collegiate basketball coach for Southern Illinois University Edwardsville for nine years. He played Division I basketball at the University of Evansville in Indiana. Mark's wife, Kate, is a Senior Account Manager with BAM Marketing Agency in St. Louis. They have two sons, Ty and Isaac. He enjoys spending time with his family, playing golf, hunting and supporting his brother's ministry, Matthew Allaria Ministries. Mark and Kate actively support Edwardsville Neighbors in Need and Allison's Hope.…show more
Specialties:
Business Insurance
'
College Planning
'
Estate Planning
'
Health Insurance
'
Life Insurance
'
Retirement Planning
'
Tax Planning
1254 University Dr. Suite 300, Edwardsville, IL 62025
Winthrop Taylor Financial
Mark A. Taylor CFP® is licensed for Insurance in the State of CA. Securities are available to residents of AZ, CA, CO, IA, ID, ME, MN, NV, OR, TX, UT, and WA. Investment Advisory Services are provided for clients in CA and TX.…show more
Specialties:
Annuities
'
Business Insurance
'
Estate Planning
'
Health Insurance
'
Life Insurance
'
Long-Term Care
'
Retirement Planning
241 Avenida Del Mar, San Clemente, CA 92672
I understand busy lifestyles and juggling commitments and activities from one day to the next. I know what it's like to be a hard-working and busy professional, which is why I do what I can to make it easier for my clients to work with me. I offer flexibility, personalized service and a comprehensive approach to financial planning. I help my clients plan to accomplish their dreams and goals. With plans in place, they can have more time to enjoy with their families, friends, hobbies or careers, with fewer nagging financial concerns.…show more
Specialties:
Annuities
'
Asset Management
'
Business Insurance
'
Charitable Giving
'
College Planning
'
Comprehensive Financial Planning
'
Employee Benefit Plans
'
Estate Planning
'
Life Insurance
'
Long-Term Care
'
Retirement Planning
'
Tax Planning
1717 Langhorne Newtown Road, Suite 125, Langhorne, PA 19047