Please find below 20 insurance companies. Use the filters to refine or expand your insurance company search.
Updating
Insurance Companies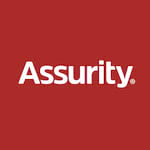 As a mutual organization, Assurity was founded on the simple concept of people coming together to support each other in moments of need. It continues its mission of helping people through difficult times by providing affordable insurance protection that is easy to understand and buy. Assurity's financial stability has stood the test of time. It shows its commitment to be there when its customers need it. Owned by its policyholders, Assurity conducts its business to serve only their best interests. Whether paying benefits, offering service with a human touch, giving back to the community, or practicing sustainable habits that provide for the planet, Assurity embraces its capacity to improve lives.…show more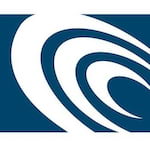 At COPIC, their mission is to improve medicine in the communities they serve. Founded by physicians in 1981, COPIC is a leading medical liability insurance provider that is known as a partner and strong advocate for health care professionals. They are recognized on a national level for their innovative programs and support for health care organizations that are dedicated to helping others. COPIC's Financial Service Group is an independent insurance brokerage firm that works with physicians, dentists, and other members of the health care community to ensure they are adequately insured professionally and personally.…show more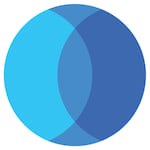 OMIC is the largest insurer of ophthalmologists in the United States. Formed in 1987 by a group of visionary eye doctors, their specialty-specific program is unique in industry. Their mission is to serve the needs of members of the American Academy of Ophthalmology by providing high quality medical liability insurance products and services. OMIC strives to be a leader in the medical liability community and to promote quality ophthalmic care and patient safety.…show more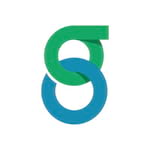 Guardian has been helping people protect their future and secure their lives for more than 160 years. Every day, they serve 29 million people by helping them and their

families pursue financial confidence and well-being in life, health, and wealth. They help families find financial confidence and help people plan for retirement. They help companies take care of their employees. And they help both recover and thrive in times of unexpected loss. Today, they provide life insurance, disability insurance, dental insurance, and other benefits for individuals, at the workplace, and through government-sponsored programs.…show more
Founded in 1909, Mutual of Omaha is a highly-rated, Fortune 500 organization offering a variety of insurance and financial products for individuals, businesses and groups throughout the United States. As a mutual company, Mutual of Omaha is owned by its policyholders and committed to providing outstanding service to its customers. For more than a century, Mutual of Omaha has been committed to listening to customers and helping them through life's transitions by providing an array of insurance and financial products.…show more
Life Insurance Company of Alabama is a multi-million dollar financial institution. Life of Alabama products are designed for middle-income America. Their product portfolio integrates with other insurance to "fill the gap." The benefits from their products are paid directly to the insured during their time of need. Since its organization in 1952, Life of Alabama has paid hundreds of millions of dollars in benefits to its policyholders.…show more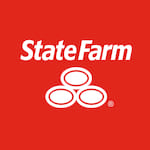 State Farm is the largest provider of auto and home insurance policies in the U.S. The company is headquartered in Bloomington, Illinois and was founded in 1922. Here are a few other key things to know about State Farm Insurance:
3.4 / 5 rating from WalletHub editors
3.8 / 5 average rating among users. Read reviews.
A+ BBB rating
Offers auto insurance, life insurance, property insurance, and more
From its beginnings selling single-line auto insurance policies, State Farm has grown to offer nearly 100 types of products and services, including small business insurance options as well as banking and investment services.
State Farm is also an involved community leader, having helped pass several seat belt laws and supporting numerous safety programs/organizations. The company sponsors programs to help people buy homes and make highways/neighborhoods safer, too. The State Farm customer service number is 800-782-8332.…show more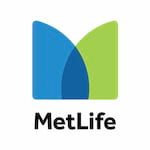 MetLife is one of the world's largest insurance providers, and it offers coverage options for homes, cars and more. Here are a few other key things to know about MetLife:
2.6 / 5 rating from WalletHub editors
3.7 / 5 average rating among users. Read reviews.
A- BBB rating
Provides auto/home insurance, retirement planning services, health/dental coverage, annuities, life insurance and more.
MetLife, short for Metropolitan Life Insurance Company, was founded in 1858 and is headquartered in New York City. The MetLife customer service number is 888-638-5433.…show more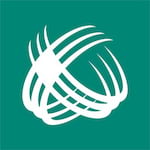 MedMutual Life is a wholly owned subsidiary of Medical Mutual. Service and value set it apart. MedMutual Life is dedicated to providing the best value in insurance and to maintaining its outstanding customer service standards. It is also committed to serving the communities where its members and employees live and work.…show more
At American Public Life (APL) their philosophy is simple - they go beyond basic benefits. Their mission is to expand the benefits horizon through collaborative broker partnerships, nimble product portfolio and of course, stellar personal service. APL is more than just gap insurance or accident insurance. They offer benefit solutions with proven results. Expand your benefits horizon with APL.…show more