Please find below 32 insurance companies. Use the filters to refine or expand your insurance company search.
Updating
Insurance Companies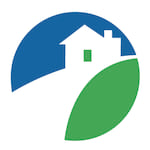 Standard Casualty Company has been protecting homeowners and their investment in manufactured homes for over 50 years from its Texas office. Many of its employees and management have been here for over 20 years, so the company has plenty of hands-on experience. Standard Casualty Company specializes in manufactured, factory built, or mobile home insurance. For that reason, the company can tailor its policies to fit your needs, whatever your situation. Standard Casualty Company doesn't offer cookie cutter packages; its standard policy is comprehensive and it offers enough options so you can get optimal coverage at affordable prices.…show more
Frontline Insurance is a group of independent insurance companies serving coastal homeowners throughout the Southeast United States in Florida, Georgia, Alabama, North Carolina, and South Carolina. They offer homeowners a financially stable, proven insurance company with a record of superior claims service. Their partnership, experienced insurance agents and willingness to go the extra mile ease the burden that comes with experiencing a loss – and make your search for quality homeowners insurance at competitive rates simple and straightforward.…show more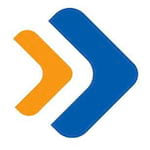 National General Insurance was founded in 1920 and has grown to become one of the largest insurance providers in the country. Here are a few other key things to know about National General Insurance:
4.2 / 5 average rating among users. Read reviews.
A+ BBB rating
Headquartered in Winston-Salem, North Carolina
National General offers auto, homeowners and supplemental health insurance policies, as well as insurance plans for RVs, motorcycles, commercial vehicles and more, to customers all over the country. The National General Insurance customer service phone number is 888-293-5108. …show more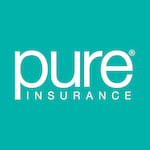 Privilege Underwriters Reciprocal Exchange (PURE) is a policyholder-owned insurer dedicated to creating an exceptional experience for responsible high net worth individuals and families. PURE provides best-in-class, customizable coverage throughout the U.S. for high-value homes, automobiles, jewelry, art, personal liability, watercraft and flood. PURE's structure and focus create an alignment of interest with its members to create lasting advantages including tailored coverage to meet members' unique needs, a service experience to make members' lives easier, and savings that are passed down to members by insuring only the most successful and responsible individuals.…show more
Kingstone Insurance Company traces its roots back to 1886 when it was formed as the Co-Operative Fire Insurance Company in Catskill, New York. In 1976 the company's name was changed to Commercial Mutual Insurance Company. In 1998 the company moved to its corporate headquarters in historic Kingston, New York.
In 2009, the company demutualized and was renamed Kingstone Insurance Company, now a wholly-owned subsidiary of Kingstone Companies, Inc. They offer multiple lines of property and casualty insurance only through their Select Producers.
…show more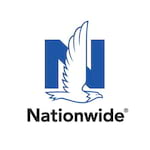 Nationwide, a Fortune 100 company based in Columbus, Ohio, is one of the largest and strongest diversified insurance and financial services organizations in the United States. Here are a few other key things to know about Nationwide:
2.9 / 5 rating from WalletHub editors
3.8 / 5 average rating among users. Read reviews.
A+ BBB rating
Headquartered in Columbus, Ohio
An industry leader in driving customer-focused innovation, Nationwide provides a full range of insurance and financial services products including auto, business, homeowners, farm and life insurance; public and private sector retirement plans, annuities and mutual funds; excess & surplus, specialty and surety; pet, motorcycle and boat insurance.…show more
Amica is one of the oldest car insurance companies in the U.S., having opened for business in 1907. Here are a few key things to know about Amica Insurance:
3.4 / 5 rating from WalletHub editors
3.7 / 5 average rating among users. Read reviews.
A+ BBB rating
Offers auto insurance, home insurance, life insurance, condo insurance, renters insurance, flood insurance, small business insurance, and more.
Another interesting thing about Amica is that it is able to return a percentage of customers' annual premium [chop] payments in the form of dividends on some insurance policies, though such payments are not guaranteed or available in all states. In addition, Amica Life Insurance does business in 49 states (all but Hawaii), but Amica's auto coverage and other types of insurance are available only in select states. The Amica customer service number is 800-242-6422.…show more
For more than 75 years, the Western Mutual Insurance Group has helped homeowners recover from the emotional and financial impact of accidental losses. The Western Mutual Insurance Group is

made up of Western Mutual Insurance Company, Residence Mutual Insurance Company and Arizona Home Insurance Company, all of which offer superior homeowners, fire and earthquake coverage to preferred homeowners throughout the Southwest. They are backed by TransRe, part of Maiden Holdings, Ltd. and Lloyds of London Syndicates, among other highly rated reinsurers.…show more
In 1752 Benjamin Franklin and his fellow firefighters founded The Philadelphia Contributionship, the nation's oldest successful property and casualty insurance company. The company formed as a mutual insurance company, one in which policyholders would come together to share the risks, modeled after the Amicable Contributionship of London. The Philadelphia Contributionship insure homes - where people put down their roots, where families are built, and futures take shape. …show more
Founded in 1976, Bankers Insurance Group has grown from a small local company to a diverse corporation with a hard-earned reputation for innovative insurance products and superior customer service. Headquartered in St. Petersburg, Florida, Bankers is strongly rooted in the Southeast, with the specialized experience and geographic focus of a major regional carrier. In other words, with more than 40 catastrophes under their belts, they have gotten very good at helping their policyholders through hurricanes, flooding and other catastrophes quickly, thoroughly and intact.…show more