Please find below 15 insurance companies. Use the filters to refine or expand your insurance company search.
Updating
Insurance Companies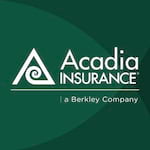 Acadia Insurance specializes in commercial property casualty insurance. The company began in 1992 insuring businesses in Maine. Today they offer insurance programs for small and midsize businesses throughout New England and New York State with local offices in Connecticut, Maine, Massachusetts, New Hampshire, New York and Vermont. At Acadia, their mission is to provide superior service and product as close to you as possible. They believe being local doesn't just mean being down the street. It means having a real understanding of the communities they serve. It means understanding your business and your needs, and being available to provide the best possible insurance solution. That's why Acadia is "Closer Coverage". They distribute their products exclusively through a network of over 200 independent agencies located in more than 600 cities and towns throughout New England and New York State.…show more
Sagicor Life Insurance Company (Sagicor) is a full-service life insurance company that is licensed in 45 states, plus the District of Columbia. Sagicor is rated "A-" (Excellent) by A.M. Best Company (4th best out of 16 possible ratings). This rating is based on Sagicor's financial strength and ability to meet its ongoing obligations. Sagicor is a wholly-owned subsidiary of Sagicor Financial Company Limited1 (SFCL), one of the oldest insurance groups in the Americas. SFCL operates in 21 countries, mainly in the United States, Latin America, and the Caribbean. They are committed to offering customers world-class service with integrity and value.…show more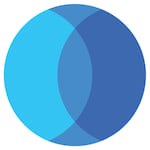 OMIC is the largest insurer of ophthalmologists in the United States. Formed in 1987 by a group of visionary eye doctors, their specialty-specific program is unique in industry. Their mission is to serve the needs of members of the American Academy of Ophthalmology by providing high quality medical liability insurance products and services. OMIC strives to be a leader in the medical liability community and to promote quality ophthalmic care and patient safety.…show more
Founded in 1909, Mutual of Omaha is a highly-rated, Fortune 500 organization offering a variety of insurance and financial products for individuals, businesses and groups throughout the United States. As a mutual company, Mutual of Omaha is owned by its policyholders and committed to providing outstanding service to its customers. For more than a century, Mutual of Omaha has been committed to listening to customers and helping them through life's transitions by providing an array of insurance and financial products.…show more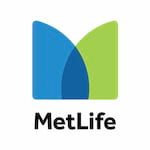 MetLife is one of the world's largest insurance providers, and it offers coverage options for homes, cars and more. Here are a few other key things to know about MetLife:
2.6 / 5 rating from WalletHub editors
3.7 / 5 average rating among users. Read reviews.
A- BBB rating
Provides auto/home insurance, retirement planning services, health/dental coverage, annuities, life insurance and more.
MetLife, short for Metropolitan Life Insurance Company, was founded in 1858 and is headquartered in New York City. The MetLife customer service number is 888-638-5433.…show more
The Armed Forces Benefit Association (AFBA) was established in 1947 in the basement of the Pentagon with the support of the General of the Army, Dwight D. Eisenhower to ease the strain on military members and their families. At the time, life insurance that would pay a death benefit if the member was killed in combat was not available. Today, AFBA continues to honor its mission, in war and peace, for those who serve this great nation including military, emergency first responders, government employees and contractors, and their families. They continue promoting member's welfare through death benefits and other member benefits. AFBA is proud to serve nearly 650,000 members and has paid nearly $2 billion in death benefits since inception. AFBA death benefits are funded by life insurance underwritten by 5Star Life Insurance Company.…show more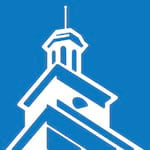 Erie Insurance is a multi-line insurance company that has grown into a network of more than 5,000 employees and 13,000 independent agents serving more than 5 million insurance policies. Here are a few other key things to know about Erie Insurance:
3.2 / 5 rating from WalletHub editors
3.6 / 5 average rating among users. Read reviews.
A+ BBB rating
Founded in 1925 and based out of Erie, Pennsylvania
Erie operates in Washington D.C. and 12 states: Illinois, Indiana, Kentucky, Maryland, New York, North Carolina, Ohio, Pennsylvania, Tennessee, Virginia, West Virginia and Wisconsin. The Erie Insurance customer service number is 800-458-0811.…show more
John Hancock is a company built on trust and integrity. Throughout its rich history which spans more than 150 years, John Hancock has remained true to the ideals on which the company was built, while also encouraging fresh insights and new ways of thinking. Whether it's helping its clients plan for their financial future, helping local communities grow stronger, or helping its employees chart a course for their careers, John Hancock is committed to offering help every step of the way. Because for John Hancock – a promise made, is a promise kept.…show more
AIG is a leading global insurance organization with operations in approximately 80 countries and jurisdictions. They provide a wide range of property casualty insurance, life insurance, retirement solutions, and

other financial services to support clients in business and in life through their General Insurance, Life & Retirement and Investments business units. What unites them across all of these offerings is their commitment to helping individuals, businesses and communities prepare for and respond to times of uncertainty. Whether serving those facing natural disasters or millions of Americans striving for a financially secure retirement, they have the specialist expertise to help clients better manage risk.…show more
LifeSecure Insurance Company was founded in 2006 as a Michigan-based insurance company, which quickly expanded to a national presence. LifeSecure is dedicated to providing a different kind of insurance experience to help create a better future for their customers. Headquartered in Brighton, Michigan, LifeSecure is licensed in the District of Columbia and all states except New York.…show more