Please find below 45 insurance companies. Use the filters to refine or expand your insurance company search.
Updating
Insurance Companies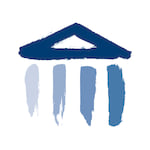 Prime Insurance Company is an excess and surplus lines insurance carrier that specializes in providing solutions for hard-to-place and declined risks. The company provides fast, flexible underwriting and a partnership approach to specialty liability, property and casualty insurance, and professional liability coverage. With over 30 years of experience, Prime has a proven partnership approach to underwriting, risk management, and claims which make it one of the most recognizable, memorable and preferred carriers of specialty insurance.…show more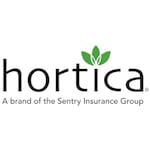 During the late 1800s, a group of businessmen faced an overwhelming problem unique to their industry. They needed to protect their glass greenhouses from the ravages of hail. Created to protect the investments of these businessmen, Florists' Hail Association of America was founded on June 1, 1887 in New Jersey. In 1927, the Company was moved to Edwardsville, Illinois and reincorporation of the company was completed in 1940. Florists' Hail was authorized to write all forms of fire, windstorm, and allied lines of business insurance. In 1955, Florists' Hail Association of America changed its name to Florists' Mutual Insurance Company. The company became, and remains, a mutual company owned by its policyholders. The Board of Directors consists primarily of horticultural industry leaders throughout the United States.…show more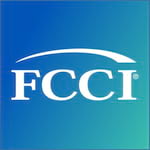 The FCCI Insurance Group, have been providing commercial property and casualty insurance since 1959. They believe in taking care of people, managing risks, and providing comprehensive coverage and caring, efficient claims service. Their business insurance coverage, services and surety are available exclusively through independent agents who you can trust to know you and your business. They believe local presence, knowledge and service are the keys to providing the right insurance coverage for each business. Let them be your trusted partner, keeping their promises and giving you peace of mind that allows you to face the future with confidence.…show more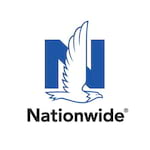 Nationwide, a Fortune 100 company based in Columbus, Ohio, is one of the largest and strongest diversified insurance and financial services organizations in the United States. Here are a few other key things to know about Nationwide:
2.9 / 5 rating from WalletHub editors
3.8 / 5 average rating among users. Read reviews.
A+ BBB rating
Headquartered in Columbus, Ohio
An industry leader in driving customer-focused innovation, Nationwide provides a full range of insurance and financial services products including auto, business, homeowners, farm and life insurance; public and private sector retirement plans, annuities and mutual funds; excess & surplus, specialty and surety; pet, motorcycle and boat insurance.…show more
USLI aspires to be the very best insurance company for underwriting insurance for small businesses along with a select group of specialty products. USLI is committed to making a difference to its customers through well-designed products delivered with unparalleled speed, service and support. A member of the Berkshire Hathaway family of companies, USLI is an A++ rated company that supports its products with financial strength and stability. In addition to its innovative products, USLI provides a broad range of marketing assistance to its customers to help ensure their long-term success.…show more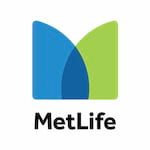 MetLife is one of the world's largest insurance providers, and it offers coverage options for homes, cars and more. Here are a few other key things to know about MetLife:
2.6 / 5 rating from WalletHub editors
3.7 / 5 average rating among users. Read reviews.
A- BBB rating
Provides auto/home insurance, retirement planning services, health/dental coverage, annuities, life insurance and more.
MetLife, short for Metropolitan Life Insurance Company, was founded in 1858 and is headquartered in New York City. The MetLife customer service number is 888-638-5433.…show more
Amica is one of the oldest car insurance companies in the U.S., having opened for business in 1907. Here are a few key things to know about Amica Insurance:
3.4 / 5 rating from WalletHub editors
3.7 / 5 average rating among users. Read reviews.
A+ BBB rating
Offers auto insurance, home insurance, life insurance, condo insurance, renters insurance, flood insurance, small business insurance, and more.
Another interesting thing about Amica is that it is able to return a percentage of customers' annual premium [chop] payments in the form of dividends on some insurance policies, though such payments are not guaranteed or available in all states. In addition, Amica Life Insurance does business in 49 states (all but Hawaii), but Amica's auto coverage and other types of insurance are available only in select states. The Amica customer service number is 800-242-6422.…show more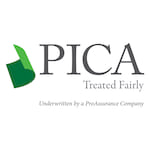 PICA is the nation's leading provider of medical professional liability insurance for podiatric physicians in the United States. For over 39 years, they have provided medical malpractice coverage while supporting and enhancing the podiatric profession through sponsorships, risk management seminars and annual scholarships for podiatric medical students, to name a few. PICA is a member of ProAssurance, the fourth largest provider of medical professional liability insurance in the country. With corporate headquarters located in Birmingham, AL, it operates in 50 states and the District of Columbia and has nearly 1,000 employees in 31 offices across the country. ProAssurance stock trades on the New York Stock Exchange under the symbol PRA.…show more
The American Association of Orthodontists Insurance Company (AAOIC) is a Risk Retention Group (RRG) which was formed in 1995 in accordance with the Liability Risk Retention Act of 1986.

AAOIC is domiciled in the State of Arizona. AAOIC provides a stable, affordable source of professional liability insurance for members of the AAO who practice in the United States. …show more
Minnesota Lawyers Mutual Insurance Company (MLM) provides professional liability insurance and risk management services for the legal community. ​For over 35 years​ MLM has been a stable, reliable lawyers malpractice company delivering exceptional value and service to its policyholders. They have returned a dividend for the past 33 consecutive years totaling over $68.5 million. Opening its doors for business on April 19, 1982, MLM has certainly met or exceeded its original goals thanks to the loyalty of its policyholders.​…show more