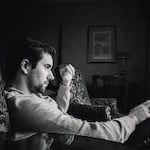 Clark Newton
WalletHub Credit Card Advisor
Clark Newton's Info
I was slightly upset when I saw that credit cards are preferred in many situations (like renting a car). However, after seeing the rewards I can get by just using one, and the benefits to my score when I used them correctly, I realized that they are a very important tool.

After 10 years of playing around and getting certified, I'm now working for WalletHub as an advisor.

Always ready and willing to give a helping hand!